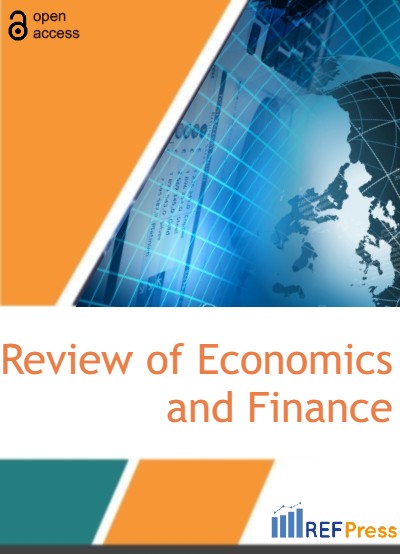 Information Warfare in the World and Information Security Issues in the Context of the Russian-Ukrainian War
(Pages 916-922)
Bogdana Cherniavska1,*, Serhii Shevchenko2, Vasyl Kaletnik3, Hryhorii Dzhahupov4 and Tetiana Madryha5
1PhD in Law, Associate Professor, Department of Theory and History of State and Law, Faculty of Law, National Academyof Management, Kyiv, Ukraine, Guest Researcher at the Vrije Universiteit Amsterdam, The Netherlands.
2Interregional Academy of Personnel Management, Kyiv, Ukraine.
3Doctoral Student, Department of Constitutional and Administrative Law, Faculty of Law, National Aviation University, Kyiv, Ukraine.
4Candidate of Legal Sciences, Professor, Deputy Dean of the Faculty in Teaching and Methodological Work, Kharkiv National University of Internal Affairs, Kharkiv, Ukraine.
5PhD of Political Sciense, Associate Professor, Department of Political Institutes and Processes, Faculty of History, Politology and International Relations, Vasyl Stefanyk Precarpathian National University, Ivano-Frankivsk, Ukraine.
DOI: https://doi.org/10.55365/1923.x2023.21.100
Abstract:
The development of information warfare in the world and the issue of information security in the context of the Russian-Ukrainian war play an important role in the context of ensuring international stability and favorable further economic, social, and political development. An essential research direction is to characterize the theoretical, practical, and methodological foundations of information warfare, its features, structural elements, and objectives. The legal nature of information warfare deterrence is an important aspect of the study in this article. The possibility of ensuring legal deterrence of information attacks and preventing the development of information warfare is a prerequisite for overall international stability. In the article, the current legal aspects of responding to information warfare and key regulations ensuring the information security of the international space are analyzed. The peculiarities of information warfare development are studied from the perspective of modern armed conflicts and the key reasons for their occurrence, which are accompanied by the practice of information warfare. Attention is paid to the issues of information warfare in Ukraine from the standpoint of strengthening the need for prompt response to information campaigns, timely detection, and prevention by taking appropriate measures in the economic and political space. The key principles and directions of using information warfare as a tool for gaining competitive advantages are described. The results of the article indicate that the practice of information warfare is spreading to the general political space in the world and that there is an increasing need to regulate the circulation of harmful information while ensuring access to it. This study may be useful for building an effective legal framework and principles of information security based on the experience of information warfare in Ukraine.
Keywords:
Information Warfare; Information Security; International Security; Propaganda; Information Campaign; Digital Technologies; Socio-Political Space.
How to Cite:
Bogdana Cherniavska, Serhii Shevchenko, Vasyl Kaletnik, Hryhorii Dzhahupov and Tetiana Madryha. Information Warfare in the World and Information Security Issues in the Context of the Russian-Ukrainian War. [ref]: vol.21.2023. available at: https://refpress.org/ref-vol21-a100/
Licensee REF Press This is an open access article licensed under the terms of the Creative Commons Attribution Non-Commercial License (http://creativecommons.org/licenses/by-nc/3.0/) which permits unrestricted, non-commercial use, distribution and reproduction in any medium, provided the work is properly cited.