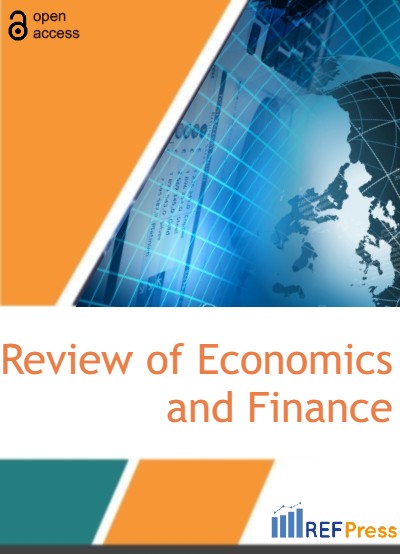 Innovative Approaches in the System of Regional Development Strategizing
(Pages 605-611)
Iryna Ignatieva1,*, Alina Serbenivska1, Anna Orel2, Mariia Bieloborodova3 and Liudmyla Bondarenko3
1Department of Marketing and Business Management, National University of «Kyiv-Mohyla Academy», Kyiv, Ukraine.
2Department of Foreign Economic Activities of Enterprises, National Aviation University, Kyiv, Ukraine.
3Department of Tourism and Enterprise Economics, Dnipro University of Technology, Dnipro, Ukraine.
DOI: https://doi.org/10.55365/1923.x2022.20.69
Abstract:
Nowadays, the development of effective strategic decisions for the development of the business environment in different areas requires new approaches and tools of strategic management. Among such innovative tools, the authors chose the position of the theory of spiral dynamics developed by Don Beck and Chris Cowan, which was based on the theory of emergent cyclic levels of existence of Clare W. Graves. Of particular relevance is the search for tools in the activities of certain areas, where the active community adopts experience and gains practice, and sometimes financial assistance from international institutions to implement their projects. It is proposed to use benchmarking as a specific methodological tool. The main aim of the study is to highlight the methodological principles of benchmarking in the analysis and formation of strategic directions of regions and search for a methodological tool that would identify not only the model region as an example of best practice in a particular area of strategic development, but also to understand which areas need some improvement to move to a more effective stage of spiral development.
Keywords:
Strategizing, the development of regions, Leadership potential of the region, Benchmarking.
How to Cite:
Iryna Ignatieva, Alina Serbenivska, Anna Orel, Mariia Bieloborodova and Liudmyla Bondarenko. Innovative Approaches in the System of Regional Development Strategizing. [ref]: vol.20.2022. available at: https://refpress.org/ref-vol20-a69/
Licensee REF Press This is an open access article licensed under the terms of the Creative Commons Attribution Non-Commercial License (http://creativecommons.org/licenses/by-nc/3.0/) which permits unrestricted, non-commercial use, distribution and reproduction in any medium, provided the work is properly cited.