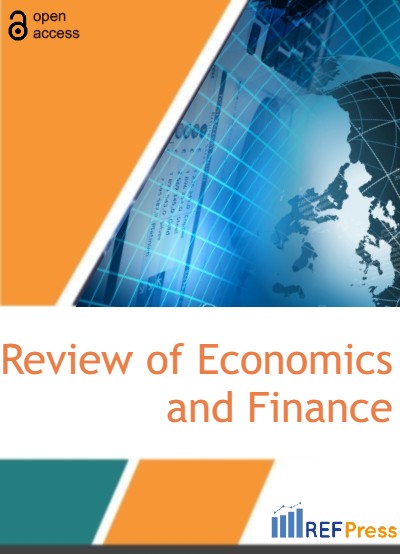 The Difficulties that Exist for Start-Up and Managing an Agricultural Business in Albania
(Pages 1286-1294)
Zamira Sinaj* and Fioralba Vela
Department of Business, University "Ismail Qemali" Vlore, Vlore, Albania.
DOI: https://doi.org/10.55365/1923.x2022.20.142
Abstract:
Founding new businesses in agricultural sector in Albania has a number of advantages for the country's economy. However, for the founders of new businesses (start-ups) in Albania there are a number of difficulties, the identification and outline of minimisation ways which is a relevant study subject in terms of the positive effect of the elimination of such difficulties both for business owners and for the country's econo me as a whole. Thus, the study purpose is to outline the problems of start-ups in the agricultural sector of Albania and to suggest ways to solve these problems at the state level and at the level of individual businesses in the terms of determining the most promising development directions. During the study, the following methods were used: analysis and synthesis, economics and statistics analysis, the method of establishing cause-and-effect relationships and graphic methods. As a result of the conducted study, the main characteristics of the start-ups ecosystem both in general and in Albania in particular are outlined. The main problems connected with the access of budding entrepreneurs to financing were identified. The main statistical characteristics of start-ups in Albania were revealed. The importance of the country's agricultural sector for its economic development and the main difficulties connected with its functioning are determined. In the study conclusion, a generalisation of the main problems and promising development directions of start-ups in Albania is provided.
Keywords:
Entrepreneurship Ecosystem; Innovation; Investors; Financing; Bank Credit; Organic Products.
JEL Codes:
Q1, Q14, M2.
How to Cite:
Zamira Sinaj and Fioralba Vela. The Difficulties that Exist for Start-Up and Managing an Agricultural Business in Albania. [ref]: vol.20.2022. available at: https://refpress.org/ref-vol20-a142/
Licensee REF Press This is an open access article licensed under the terms of the Creative Commons Attribution Non-Commercial License (http://creativecommons.org/licenses/by-nc/3.0/) which permits unrestricted, non-commercial use, distribution and reproduction in any medium, provided the work is properly cited.