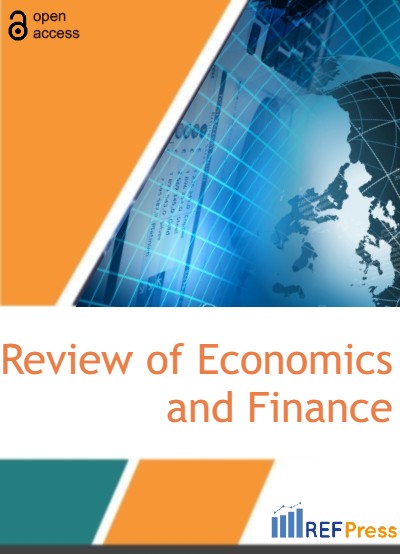 Social Communications and Their Role in the Development of the Social Sphere
(Pages 836-843)
Iryna Verkhovod1, Roman Oleksenko2,*, Oleksandr Ratsul3, Nataliia Kushnir4 and Iryna Ihnatchenko5
1Ph. D. in Economics, Associate Professor, Bohdan Khmelnitsky Melitopol State Pedagogical University, Ukraine.
2Dmytro Motornyi Tavria State Agrotechnological University, Melitopol, Ukraine.
3Professor of the Department of Psychology and Social Work, Central Ukrainian State University, named after Volodymyr Vinnichenko.
4Сandidate of pedagogical sciences, Senior lecturer of the department of psychology and social work, Volodymyr Vynnychenko Central Ukrainian State University, St. Shevchenko, 1, Kropyvnytskyi, Kirovohrad region.
5PhD in Law, Associate Professor, Associate Professor of the Department of Administrative Law, Yaroslav Mudryi National Law University, Kharkiv, Ukraine.
DOI: https://doi.org/10.55365/1923.x2023.21.91
Abstract:
The purpose of the research is to study the role of social communications in the development of the social sphere. The article uses the following research methods: analysis of literary sources, abstraction, graphic method, deduction method, methods of systematization and generalization. Today, ICT has a significant impact on all aspects of social communications for the development of the modern social sphere. It was determined that this aspect becomes a priority direction of modern research. It was found that social communication is a process in which people establish connections with others through mutual contacts, actions and influences. It was determined that social communications contribute to raising people's awareness and mobilizing them. And social communication in the social sphere, in addition to promoting greater accountability of authorities, can serve as a platform for understanding and solving broader needs and problems. Social communications can contribute to the development of social policy and create a basis for expanding the reach of social initiatives. Social communication can also provide a way for informal and permanent participation of citizens in important processes of the social sphere. As a result of the study, the conclusions were made that social communication relies on methods of constant development, which are becoming more and more effective in delivering individual messages to a larger and more diverse audience and collecting feedback from it.
Keywords:
social sphere, social communications, social media, vulnerable sections of the population, society.
How to Cite:
Iryna Verkhovod, Roman Oleksenko, Oleksandr Ratsul, Nataliia Kushnir and Iryna Ihnatchenko. Social Communications and Their Role in the Development of the Social Sphere . [ref]: vol.21.2023. available at: https://refpress.org/ref-vol21-a91/
Licensee REF Press This is an open access article licensed under the terms of the Creative Commons Attribution Non-Commercial License (http://creativecommons.org/licenses/by-nc/3.0/) which permits unrestricted, non-commercial use, distribution and reproduction in any medium, provided the work is properly cited.