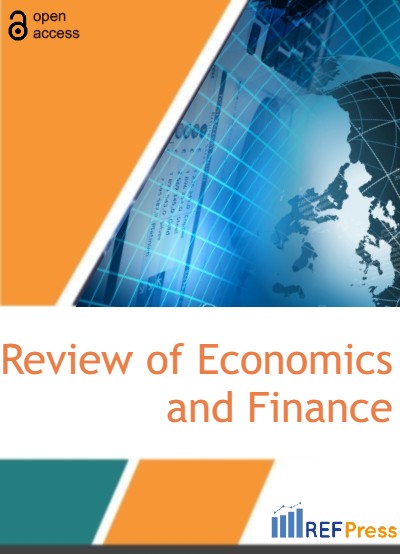 Enabling Intelligent and Smart Logistics using Radio Frequency Identification (RFID) in the Context of Industry 4.0 in Saudi Arabia
(Pages 731-739)
Abdulnaser S. H. Al-MSloum*
University of Jeddah, "College of Business -Al-kamil Branch", Jeddah, Saudi Arabia
DOI: https://doi.org/10.55365/1923.x2023.21.78
Abstract:
Logistics is a complete process like a software development model. It is a process starting with the planning phase, then requirement gathering, implementing, and then efficiently delivering. Here efficiency is calculated based on on-time delivery and cost-effective goods. It is a process of managing and controlling the transfer of goods and information from the origin to the destination. The method includes various services like item handling, warehouse management, and ensuring the supply of the right things at the right place and time in the suitable condition. With the development of technologies, the need of an automated logistics business is rising day by day to improve the efficiency of the system by reducing the cost and saving the time. With the increasing demand of the good quality, efficient logistics services, developed infrastructure, skilled staff, the level of inefficiency in logistics is more visible now in the market. Knowledge of the warehouse layout, contemporary machinery (such as reach stackers and pallet trucks), IT (information technology) services and systems like handheld devices and RFID (radio frequency identification), as well as stocking and handling procedures are some of the areas where existing skills are lacking. The logistics industry of Saudi Arabia is also rapidly evolving in the market and is facing challenges of infrastructure, technology, and new types of service providers. This article illustrates the smart strategies in logistics and the impact of industry 4.0.
Keywords:
Logistics, intelligent system, RFID, industry 4.0, tracking, planning, goods, and information.
How to Cite:
Abdulnaser S. H. Al-MSloum. Enabling Intelligent and Smart Logistics using Radio Frequency Identification (RFID) in the Context of Industry 4.0 in Saudi Arabia. [ref]: vol.21.2023. available at: https://refpress.org/ref-vol21-a78/
Licensee REF Press This is an open access article licensed under the terms of the Creative Commons Attribution Non-Commercial License (http://creativecommons.org/licenses/by-nc/3.0/) which permits unrestricted, non-commercial use, distribution and reproduction in any medium, provided the work is properly cited.