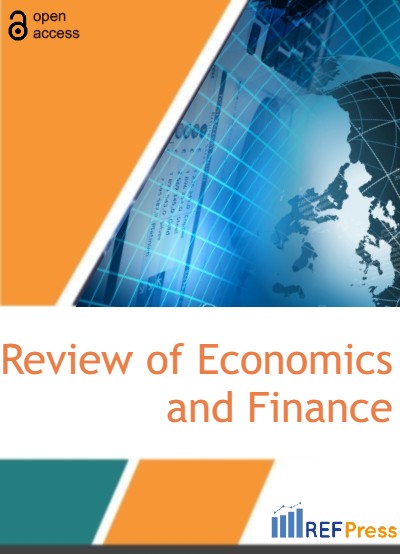 War as an Influencing Factor on the Logistics Management Processes of Foreign Economic Activity of Enterprises
(Pages 661-668)
Inesa Halona1,*, Olena Sokhatska2, Oleksandr Sokhatskyi3, Iryna Levchenko4, Vadym Chaplinskyi5
1Associate Professor of the Department, Ph. D., Candidate of Juridical Sciences (Ph. D.), National Transport University, Department of Transport Technologies.
2Professor of the Department of International Economic Relations, Doctor of Economic Siences, Professor, West Ukrainian National University, B. Havrylyshyn Education and Research Institute of International Relations.
3Senior Lecturer, PhD in International Economic Relations, West Ukrainian National University, B. Havrylyshyn Education and Research Institute of International Relations, Depertment of International Economic Relations.
4PhD, Associate professor of the Department of international economic relations and tourism, National University «Yuri Kondratyuk Poltava Polytechnic».
5Senior Lecturer, PhD in Economics, Faculty of Natural Sciences and Economics, Department of Enterprise Economics, Kamianets-Podilskyi National University named after Ivan Ohienko.
DOI: https://doi.org/10.55365/1923.x2023.21.70
Abstract:
During martial law, ensuring the citizens' safety is a central task for the country. The situation is becoming more acute due to Russia's full-scale invasion of Ukraine and the introduction of martial law on February 24, 2022. Such a situation leads to many obstacles to the traditional functioning of the Ukrainian logistics market. The development of international logistics is closely linked to the growth of the global market. As countries integrate into the system of global economic relations, the foreign economic activity of enterprises has become an essential factor in economic development. Companies have the right to develop foreign markets and conduct foreign economic activity independently. Logistics is the search for ways to rationally sell products along the entire chain from the manufacturer to the final recipient. The logistics of foreign economic activity is aimed at the efficient management of goods exchange in physical form in material and related documents, financial, information, and other economic systems, as well as complex services related to the implementation of such operations with resources of all types of use. Foreign trade logistics has its own specific features in international trade, such as customs procedures management, standardization of delivery terms for goods under a sales contract, execution of shipping documents, and insurance. At the same time, the market structure significantly impacts the international transportation market. The imbalance in the dynamics of transnational transportation at this stage affects the strategic decisions of enterprises in the supply chain. A company's logistical and strategic task when organizing foreign economic activity is formed by considering the optimal combination of technology, marketing, production, and logistics components. Since various factors influence foreign economic activity, an entrepreneur is exposed to certain risks throughout the entire activity of the business on the global market. Such risks can be viewed as unfavorable events or combinations related to foreign economic activity with negative consequences. Therefore, effective management of the factors in logistics that affect foreign economic activity is vital for enterprises to avoid or minimize risks and increase business profits in the international market.
Keywords:
Logistics, instability, external environment, optimization, management.
How to Cite:
Inesa Halona, Olena Sokhatska, Oleksandr Sokhatskyi, Iryna Levchenko, Vadym Chaplinskyi. War as an Influencing Factor on the Logistics Management Processes of Foreign Economic Activity of Enterprises. [ref]: vol.21.2023. available at: https://refpress.org/ref-vol21-a70/
Licensee REF Press This is an open access article licensed under the terms of the Creative Commons Attribution Non-Commercial License (http://creativecommons.org/licenses/by-nc/3.0/) which permits unrestricted, non-commercial use, distribution and reproduction in any medium, provided the work is properly cited.