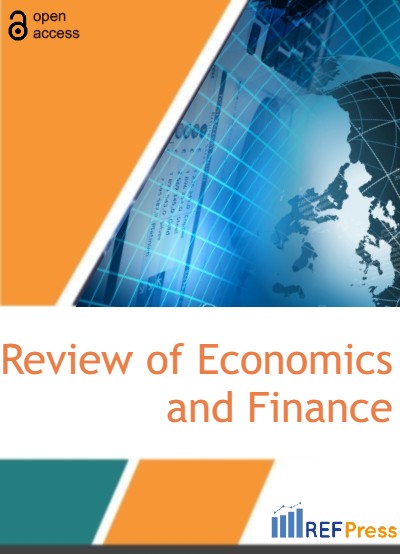 The Impact of Cryptocurrency on the Investment Market
(Pages 647-652)
Shakhnos Gapurbaeva1,*, Akylbek Umetaliev2, Azyk Orozonova3, Andrii Zinchenko4, Tetiana Ovcharenko5 and Liudmyla Huliaieva6
1Department of Management and Economics, International University of Kyrgyzstan, Bishkek, Kyrgyzstan.
2International Higher School of Logistics, Kyrgyz State Technical University named after I.Razzakov, Bishkek, Кyrgyzstan
3Kyrgyz-European Faculty, Kyrgyz National University named after Jusup Balasagyn, Bishkek, Кyrgyzstan.
4Department of Finance, Admiral Makarov National University of Shipbuilding, Mykolaiv, Ukraine.
5Department of Innovation and Investment Management, Taras Shevchenko National University of Kyiv, Kyiv, Ukraine.
6Department of Finance, Academy of Labour, Social Relations and Tourism, Kyiv, Ukraine.
DOI: https://doi.org/10.55365/1923.x2023.21.68
Abstract:
The study of the impact of cryptocurrencies on the investment market identified a number of factors that indicate a positive impact: the development of financial technology companies and their technological solutions for cryptocurrencies, in particular neobanks (virtual banks that ensure the growth of online banking), the development of the regulatory framework for the regulation of digital currencies, in particular by central banks and the launch of digital currency projects. The development of cryptocurrencies by banking institutions operating in the online environment provides for the purchase and sale of cryptocurrencies on stock exchanges, not on crypto exchanges, allowing the use of cryptocurrencies as a means of payment and investment. The issue of cryptocurrency by banking institutions also ensures its stability, thus expanding the investment potential of this financial instrument. The above contributes to the formation of the cryptocurrency investment market in the structure of the stock market. Among the factors that indicate the negative impact of cryptocurrency on the investment market are the following: the lack of a stable value of cryptocurrency and its volatility, dependence on fluctuations in the world economy and macroeconomic factors, in particular demand; as a result of the first factor, cryptocurrency as an object of investment activity is quite risky.
Keywords:
Investment market, cryptocurrency, cryptocurrency market, central bank digital currencies, neobanks.
How to Cite:
Shakhnos Gapurbaeva, Akylbek Umetaliev, Azyk Orozonova, Andrii Zinchenko, Tetiana Ovcharenko and Liudmyla Huliaieva. The Impact of Cryptocurrency on the Investment Market. [ref]: vol.21.2023. available at: https://refpress.org/ref-vol21-a68/
Licensee REF Press This is an open access article licensed under the terms of the Creative Commons Attribution Non-Commercial License (http://creativecommons.org/licenses/by-nc/3.0/) which permits unrestricted, non-commercial use, distribution and reproduction in any medium, provided the work is properly cited.