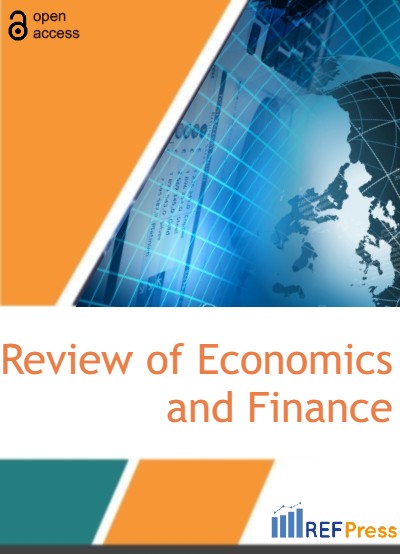 Effectiveness of the Management System in the Conditions of Military Operations and Crisis Situations
(Pages 633-641)
Mykola Pugachov1,*, Volodymyr Pugachov2, Margaryta Rayets3, Natalia Makhnachova4 and Mykola Serbov5
1Professor, doctor of economic, Food Department, Institute of Agrarian Economics.
2Docent, candidate of economic sciences, Food Department, Institute of Agrarian Economics.
3WiN Ukraine Director, WFD Programme Manager (Ukraine), Postgraduate, Department of Ecology and Technologies of Environmental Protection, National Transport University.
4Head of the Department of Management and Administration, candidate of economic sciences, associate professor, Faculty of Economics, Management and Law; Department of Management and Administration, Vinnytsia Institute of Trade and Economics of State University of Trade and Economics.
5First vice-rector, doctor of economic sciences, associate professor, Faculty of Computer Science. Management and Administration, Department of Public Administration and Environmental Management, Odessa State Environmental University.
DOI: https://doi.org/10.55365/1923.x2023.21.66
Abstract:
The management system is a complex multifactorial process. Analysis of management processes allows you to determine a set of influencing factors to ensure results in accordance with the set goals and tasks of a strategic and operational nature. In conditions of external instabilities, management processes are implemented in the system of new requirements and requests. Theoretical approaches to defining the concept of management as a system are considered. The article examines management models in conditions of instability and external challenges, compares them, and determines research directions. The trends in the development of management systems are analyzed, new trends in the development of management systems are determined, which are determined under the influence of external factors the pandemic of the coronavirus infection and the full-scale military aggression of the Russian Federation against Ukraine. By implementing the method of expert assessments, the ranking of risk management factors as a basic element of management in conditions of instability was developed and carried out. Based on a survey among experts, a risk ranking matrix was proposed. Based on the developed risk ranking matrix, a model of anti-crisis management in conditions of instability and external challenges was developed. Methodological recommendations on the practical implementation of the developed model into the management system are given. The theoretical-methodical and scientific-practical aspects of the implementation of the risk management model are analyzed. The possibilities of implementing risk management processes as a basic model of the anti-crisis management system by overcoming risks, preventing them, or minimizing risks that cannot be avoided have been identified.
Keywords:
Management, Management system, Risk management, Management effectiveness, Anti-crisis management.
JEL:
М10, М12, М16.
How to Cite:
Mykola Pugachov, Volodymyr Pugachov, Margaryta Rayets, Natalia Makhnachova and Mykola Serbov. Effectiveness of the Management System in the Conditions of Military Operations and Crisis Situations. [ref]: vol.21.2023. available at: https://refpress.org/ref-vol21-a66/
Licensee REF Press This is an open access article licensed under the terms of the Creative Commons Attribution Non-Commercial License (http://creativecommons.org/licenses/by-nc/3.0/) which permits unrestricted, non-commercial use, distribution and reproduction in any medium, provided the work is properly cited.