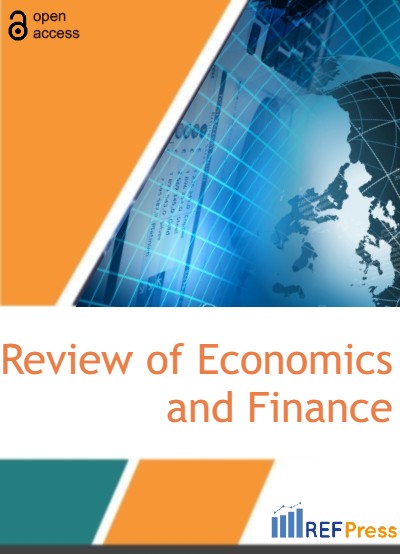 Peculiarities of the Legislative Regulation of the Protection of Rights of Workers on the Background of Russian Military Aggression (the Ukrainian Experience)
(Pages 584-591)
Krystyna Rezvorovych1,*, Pavlo Gorinov2, Mariia Sokol3, Kateryna Kutsyk4 and Roman Opatskyi5
1Doctor of Juridical Sciences Head of the Department of Civil Law and Procedure Faculty of Training Specialists for Criminal Police Units, Dnipropetrovsk State University of Internal Affairs, 49005, House 26, Gagarin Avenue, Dnipro, Ukraine.
2Candidate of Science of Law (PhD of Law) First Deputy Director for Research State Institute of Family and Youth Policy Kyiv, Esplanadna, 17, 01001, Ukraine.
3Ph.D., docent of Department of civil law disciplines Faculty of Law, Lesya Ukrainka Volyn National University, 13 Voli avenue, Lutsk, Volyn region, 43025, Ukraine.
4Candidate of Juridical Sciences (Ph. D.), Senior Lecturer The Department of Civil Law Disciplines National Academy of Internal Affairs, 1 Solomjanska Square 03035, Kyiv, Ukraine.
5Doctor of Law, Associate Professor of Administrative Law, Procedure and Administrative Activity Department of Dnipropetrovsk State University of Internal Affairs Gagarina avenue, 26, Dnipro, Dnipropetrovsk region, 49005; Ukraine.
DOI: https://doi.org/10.55365/1923.x2023.21.60
Abstract:
The objective of the article was to reveal the novelties of employment legislation adopted by Ukrainian government in order to protect rights of employers and employees on the period of Russian military aggression. The article analyzes the features of the regulation of relations between employers and employees in the period of maritime. Methods of comparison, analysis as well as systemic-structural and functional methods were used to conduct the research carried out in the article. The article describes current labor legislation changes established by the Law of Ukraine "On the organization of labor relations in martial law" and amendments to it as well as their impact on rights of workers during maritime. Were described new legislations, which were established to stabilize the labor relations affected by the armed aggression, to protect rights of employees and to provide legal guarantees to workers. As well, were described articles of the introduced legislations, which temporary worsen workers` rights in the period of martial law.

In the science paper were described labor relations of employees` activity, who have switched to remote work due to the combat activities in Ukraine. Furthermore, were reviewed the employment legislation of relations between employers and employees, who have been mobilized by a Decree of the President of Ukraine "About general mobilization".
Keywords:
Martial law, Employment legislation, Labor relations, Labor legislation, Human capital, Rights of workers.
JEL Classification:
C22, C23, K31, O15, J5, J8.
How to Cite:
Krystyna Rezvorovych, Pavlo Gorinov, Mariia Sokol, Kateryna Kutsyk and Roman Opatskyi. Peculiarities of the Legislative Regulation of the Protection of Rights of Workers on the Background of Russian Military Aggression (the Ukrainian Experience). [ref]: vol.21.2023. available at: https://refpress.org/ref-vol21-a60/
Licensee REF Press This is an open access article licensed under the terms of the Creative Commons Attribution Non-Commercial License (http://creativecommons.org/licenses/by-nc/3.0/) which permits unrestricted, non-commercial use, distribution and reproduction in any medium, provided the work is properly cited.