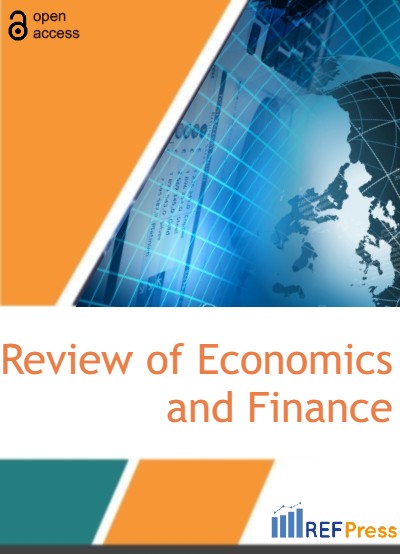 Determinants of Business Resilience Framework for Small Businesses: Moderating Effects of Financial Literacy
(Pages 55-65)
Soliha Sanusi1, Nadiah Abd Hamid2,*, Saifulrizan Norizan3, Sharina Tajul Urus4 and Elissa Dwi Lestari5
1Faculty of Economics and Management, Universiti Kebangsaan Malaysia.
2,4Faculty of Accountancy, Universiti Teknologi MARA, Cawangan Selangor, Kampus Puncak Alam, Selangor, Malaysia.
3Faculty of Accountancy, Universiti Teknologi MARA Cawangan Sarawak, Samarahan, Malaysia.
5Universitas Multimedia Nusantara, Jl. Scientia Boulevard, Tangerang, Indonesia.
DOI: https://doi.org/10.55365/1923.x2023.21.6
Abstract:
Covid-19 has significantly disrupted and devastated the world's economy. Data from Malaysia shows that more than 30,000 companies have closed their operations since the movement control order (MCO) implementation due to Covid-19 that began in March 2020. However, the effects on small businesses are especially severe, mainly due to the higher vulnerability levels and lower resilience related to their size. This study provides an empirical analysis of the key drivers leading to the business resilience of small businesses in Malaysia that have survived the Covid-19 pandemic. Data from 215 small businesses were collected physically and online across Malaysia from May 2021 to December 2021. Structural Equation Modeling (SEM) using Smart PLS 3.2.4 was used to analyse the data, whereby nine hypotheses were tested in the current study. The results showed that technology acceptance, government support, and financial literacy significantly influence business resilience among small businesses in Malaysia. The results also indicated that financial literacy moderates the relationship between compliance cost and government support with business resilience. Thus, the findings revealed three important determinants of small businesses' resilience framework, namely technology acceptance, government support, and financial literacy. The study recommends a dynamic, resilient framework to adopt in the "new normal" situation for the successful navigation of small businesses in the future. Moreover, the study provides insight into the key drivers for business resilience factors that small businesses must be concerned with, as the framework can be used to deal with not only the global pandemic but also uncertain conditions.
Keywords:
Business resilience, financial literacy, government support, small businesses, Covid-19.
How to Cite:
Soliha Sanusi, Nadiah Abd Hamid, Saifulrizan Norizan, Sharina Tajul Urus and Elissa Dwi Lestari. Determinants of Business Resilience Framework for Small Businesses: Moderating Effects of Financial Literacy. [ref]: vol.21.2023. available at: https://refpress.org/ref-vol21-a6/
Licensee REF Press This is an open access article licensed under the terms of the Creative Commons Attribution Non-Commercial License (http://creativecommons.org/licenses/by-nc/3.0/) which permits unrestricted, non-commercial use, distribution and reproduction in any medium, provided the work is properly cited.