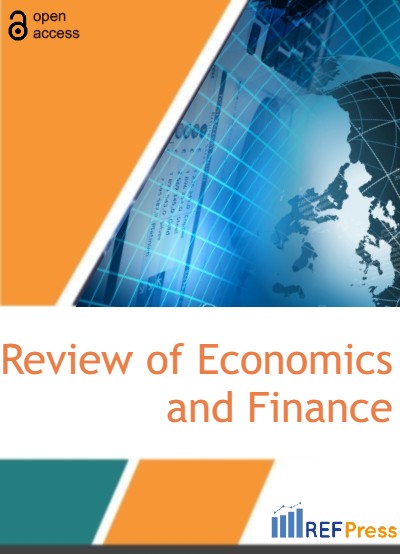 Digital Connectivity in Making Indonesia 4.0: A Priority for Digital Transformation
(Pages 430-437)
Mei-Teing Chong, Chin-Hong Puah*, Chee-Siong Teh and Mohammad Affendy bin Arip
Universiti Malaysia Sarawak, 94300 Kota Samarahan, Sarawak, Malaysia
DOI: https://doi.org/10.55365/1923.x2023.21.44
Abstract:
Digitalisation is a pillar of Indonesia Maju (Onward Indonesia), as claimed by the Bank Indonesia Governor in the Indonesia Digital Economy and Finance Festival (FEKDI) 2022. As Indonesia aspires to improve its industry competitiveness and become a top-10 global economic powerhouse, the country will need to revamp its economic foundation to accelerate a digital transformation. In recent decades, the economy of Indonesia has shown a strong performance and has now become the 16th largest economy in the world, with a GDP exceeding $1 trillion as of 2020. The scale and quality of digital connectivity affects its digital foundation, which in turn influences the adoption of digital services and processes that result in the level of economic performance. If the government of Indonesia wants to achieve its goal of realizing Indonesia 4.0, it needs to maintain its focus on digital connectivity and make sure that appropriate policies and infrastructure are established to foster its expansion. This study identifies three key focus areas that involve six enablers and 23 indicators to quantify the digital connectivity performance in Indonesia, a review for seven years since 2014, which is named as Indonesia Digital Connectivity Index. Starting from a nascent stage in 2014, Indonesia has seen tremendous improvements in every aspect of its digital connectivity throughout the seven years. To fully unleash the potential of digital transformation in Indonesia, providing better service networks, ensuring affordable access to ICT devices, and improving digital skills among Indonesia's population will remain a key priority for narrowing the digital divide. The roadmap for this initiative necessitates a cooperative effort among numerous stakeholders, including government institutions, associations, industry participants and academic entities.
Keywords:
Competitive; Digital connectivity; Digital economy; Indonesia.
How to Cite:
Mei-Teing Chong, Chin-Hong Puah, Chee-Siong Teh and Mohammad Affendy bin Arip. Digital Connectivity in Making Indonesia 4.0: A Priority for Digital Transformation. [ref]: vol.21.2023. available at: https://refpress.org/ref-vol21-a45/
Licensee REF Press This is an open access article licensed under the terms of the Creative Commons Attribution Non-Commercial License (http://creativecommons.org/licenses/by-nc/3.0/) which permits unrestricted, non-commercial use, distribution and reproduction in any medium, provided the work is properly cited.