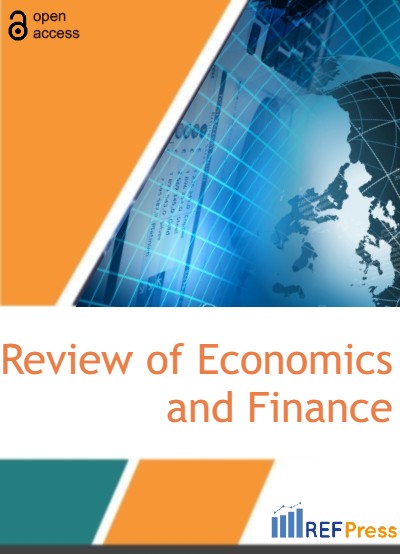 Modeling and Forecasting of Provision of Energy Security of Ukraine with Energy Resources
(Pages 405-410)
Andrusiv Uliana1,*, Zelinska Halyna2, Kupalova Halyna3, Goncharenko Nataliia4 and Bezuhla Liudmyla5
1Ph.D. in Economics, Assistant Professor, Department of theory of Economics and Management, Ivano-Frankivsk National Technical University of Oil and Gas, Ivano-Frankivsk, Ukraine.
2Doctor of Economic Sciences, Professor, Ivano-Frankivsk National Technical University of Oil and Gas, Ivano-Frankivsk, Ukraine.
3Doctor of Economic Sciences, Professor, Department of Environmental Management and Entrepreneurship, Taras Shevchenko National University of Kyiv, Kyiv, Ukraine.
4Ph.D. in Economics, Assistant Professor, Department of Environmental Management and Entrepreneurship, Taras Shevchenko National University of Kyiv, Kyiv, Ukraine.
5Doctor of Economics, Professor, Head of the Tourism and Enterprise Economics Department, Dnipro University of Technology, Dnipro, Ukraine.
DOI: https://doi.org/10.55365/1923.x2023.21.41
Abstract:
The article proposes to use the models of provision of the energy security of Ukraine with energy resources in the context of globalization as a descriptive-model representation of the process for describing, analyzing, evaluating, managing and forecasting the state's fuel and energy resources (FER). It has been determined that the shortage of energy resources is mainly caused by their irrational use by all market entities, as well as their noticeable decrease in production within the state. Their import from abroad leads to a weakening of the position of Ukraine's energy independence in the international market. A system of functional dependencies of individual FER determinants is proposed. It has been established that the path to energy independence of Ukraine is impossible without careful and rational use of resources. It has been established that the modeling process acts as a kind of tool for the authorities in shaping energy policy in Ukraine. A model of an organizational mechanism for ensuring the efficiency of the use of fuel and energy resources at various hierarchical levels is proposed, where subjects of regulatory and supervisory activities are represented within each level, their functional relationships and influence are regulated by the current legislation. Forecasting and assessment of energy independence of the national economy of Ukraine until 2035 was carried out.
Keywords:
Energy resources, provision, Ukraine, model, energy security, globalization.
How to Cite:
Andrusiv Uliana, Zelinska Halyna, Kupalova Halyna, Goncharenko Nataliia and Bezuhla Liudmyla. Modeling and Forecasting of Provision of Energy Security of Ukraine with Energy Resources. [ref]: vol.21.2023. available at: https://refpress.org/ref-vol21-a41/
Licensee REF Press This is an open access article licensed under the terms of the Creative Commons Attribution Non-Commercial License (http://creativecommons.org/licenses/by-nc/3.0/) which permits unrestricted, non-commercial use, distribution and reproduction in any medium, provided the work is properly cited.