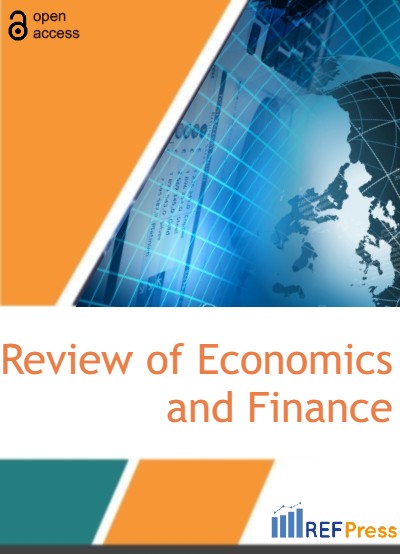 State Measures for Risk Settlement in the Agricultural Sphere of Ukraine's Economy: Financial and Management Aspects
(Pages 357-365)
Halanets Volodymyr1,*, Kolodii Iryna2, Kolodiy Andriy3, Hnatyshyn Liudmyla4 and Grytsyna Oksana5
1Candidate of Public Administration, Associate Professor, Department of Administrative and Financial Management, L'viv Polytechnic National University, L'viv, Ukraine.
2Doctor of Philosophy in Management, Department of Management named after Prof. E.V. Khraplyvyi, L'viv National Environmental University, L'viv, Ukraine.
3Candidate of Economic Sciences, Associate Professor, Department of Finance, Banking and Insurance, L'viv National Environmental University, L'viv, Ukraine.
4Doctor of Economic Sciences, Professor, Department of Accounting and Taxation, L'viv National Environmental University, L'viv, Ukraine.
5Candidate of Economic Sciences, Associate Professor, Department of Finance, Banking and Insurance, L'viv National Environmental University, L'viv, Ukraine.
DOI: https://doi.org/10.55365/1923.x2023.21.36
Abstract:
The purpose of the article is to investigate state measures to address risks in the agricultural sector of Ukraine. Agriculture is an extremely risky field of activity. Uncertainty caused by weather conditions, yields, prices, government policies, world markets and other factors affecting agriculture can cause significant fluctuations in business incomes. There are many environmental factors that can have a negative impact on their activities. The state is objectively obliged to take effective measures to facilitate the recovery of domestic producers from the crisis. The classification of risks that arise in the course of economic activity by economic entities in the agricultural sector of the economy, in particular: production, price, market, financial, institutional risks, human. Institutional risks need, in our opinion, the priority nature of the study as the most radical in terms of possible impacts. Effective assistance to domestic agricultural producers should be the development and implementation by the state of a system of measures to mitigate risks in the agricultural sector of the economy.
Keywords:
Risks, state, risk management, anti-crisis management, agricultural sector of economy, agricultural lands, state regulation, agricultural production, financial risks, production risks, financial support, agricultural development, agricultural lands, arable land.
How to Cite:
Halanets Volodymyr, Kolodii Iryna, Kolodiy Andriy, Hnatyshyn Liudmyla and Grytsyna Oksana. State Measures for Risk Settlement in the Agricultural Sphere of Ukraine's Economy: Financial and Management Aspects. [ref]: vol.21.2023. available at: https://refpress.org/ref-vol21-a36/
Licensee REF Press This is an open access article licensed under the terms of the Creative Commons Attribution Non-Commercial License (http://creativecommons.org/licenses/by-nc/3.0/) which permits unrestricted, non-commercial use, distribution and reproduction in any medium, provided the work is properly cited.