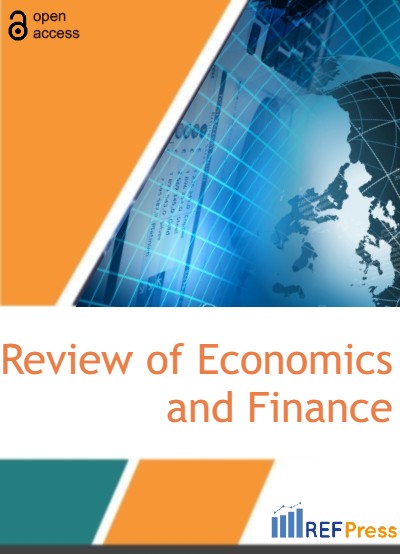 Adaptive Case Management in the International Practice of Civil Proceedings
(Pages 202-211)
Tetyana Kaganovska1, Olexandr Nazarenko2, Olena Cherniak3, Viktoriya Onegina4, Yuriy Ulyan chenko5 and Svitlana Bondarenko6,*
1V.N. Karazin Kharkiv National University, Kharkiv, Ukraine.
2Department of Applied Physics and Nanomaterials, State University of Intelligent Technologies and Telecommunications, Kyiv, Ukraine.
3Department of International and European law Leonid Yuzkov Khmelnytskyi University of Management and Law, Khmelnytsky, Ukraine.
4Department of Global Economy, State Biotechnological University, Kharkiv, Ukraine.
5Chair of Economic Policy and Management, V.N. Karazin Kharkiv National University, Kharkiv, Ukraine.
6Department of Journalism, National Aviation University, Kyiv, Ukraine.
DOI: https://doi.org/10.55365/1923.x2023.21.19
Abstract:
The main problems of civil proceedings that need effective tools to address them in Ukraine are: (1) deadlines for civil cases, (2) ineffective regulation of various procedural stages and court proceedings, (3) insufficiently developed institutions and tools for judges to expedite consideration of a case in a separate case or effectively consider repeated cases. The purpose of the study is to develop scientifically sound proposals and recommendations for the implementation of the principles of Adaptive Case Management in civil litigation. The ACM (Adaptive Case Management) system has proposed as the newest tools that can ensure the adaptation of the civil justice system to the new operating conditions. The main element in the ACM approach is a case, which can include a large number of elements - people, events, documents, processes, discussions and more. Adaptability means that each case can be unique and adapted to the current situation. Using of digital tools in civil proceedings ensure the optimal ratio of activity of the parties and the court in the conduct of proceedings in civil cases, speed up processes, increase efficiency. Adaptive Case Management in civil litigation will ensure the optimal balance of activity between the parties and the court in litigation in civil cases. This innovation will improve the organization of proceedings in civil proceedings, which will increase the efficiency of justice and the effectiveness of civil proceedings and will be the basis for a conceptual rethinking of the role and function of judges and parties in the proceedings.
Keywords:
Civil proceedings; Bodies of justice and constitutional justice; Code of Civil Procedure; Adaptive Case Management.
JEL Classification:
K 10; K 23; L 15; O 38.
How to Cite:
Tetyana Kaganovska, Olexandr Nazarenko, Olena Cherniak, Viktoriya Onegina, Yuriy Ulyan chenko and Svitlana Bondarenko. Adaptive Case Management in the International Practice of Civil Proceedings. [ref]: vol.21.2023. available at: https://refpress.org/ref-vol21-a19/
Licensee REF Press This is an open access article licensed under the terms of the Creative Commons Attribution Non-Commercial License (http://creativecommons.org/licenses/by-nc/3.0/) which permits unrestricted, non-commercial use, distribution and reproduction in any medium, provided the work is properly cited.