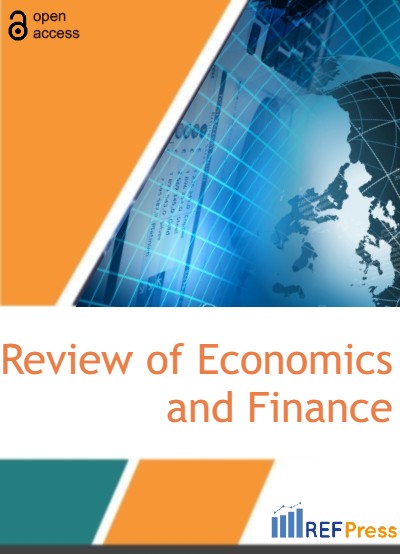 Examining Factors Influencing Business Success of Malaysian Home Based Women Entrepreneurs
(Pages 1619-1627)
Rina Fadhilah Ismail1*, Nurul Nadiah Ibrahim2, Siti Syaqilah Hambali2, Razana Juhaida Johari2
1Faculty of Accountancy, Universiti Teknologi MARA, Cawangan Selangor, Kampus Puncak Alam, Malaysia.
2Faculty of Accountancy, Universiti Teknologi MARA, Shah Alam, Malaysia.
DOI: https://doi.org/10.55365/1923.x2023.21.177
Abstract:
Prior research emphasised the importance of financial literacy for female business owners, particularly in a fast-paced environment. It also has shown that in order to ensure the survival of their businesses, entrepreneurs must be financially literate. Therefore, the purpose of this study is to investigate how financial literacy influences the success of women who own their own businesses from home. In the Kuala Selangor district of Selangor, Malaysia, a sample of micro- and small-scale home-based female business owners was chosen as respondents. Using survey questionnaires that were distributed online, 194 responses were gathered. According to the study, financial literacy includes three key components: financial knowledge, financial behaviour, and financial awareness. These three components may encourage women entrepreneurs to think carefully about their financial options in order to realise their business goals. Business success, however, is unaffected by financial self-efficacy and attitude. The research makes a contribution to the literature on financial literacy, especially in the effort to comprehend how women behave in relation to business survival. Findings thus assist practitioners in determining the best supports and solutions for this target group.
Keywords:
Women entrepreneurs; business success; financial literacy; financial knowledge; financial behaviour.
How to Cite:
Rina Fadhilah Ismail, Nurul Nadiah Ibrahim, Siti Syaqilah Hambali, Razana Juhaida Johari. Examining Factors Influencing Business Success of Malaysian Home Based Women Entrepreneurs. [ref]: vol.21.2023. available at: https://refpress.org/ref-vol21-a177/
Licensee REF Press This is an open access article licensed under the terms of the Creative Commons Attribution Non-Commercial License (http://creativecommons.org/licenses/by-nc/3.0/) which permits unrestricted, non-commercial use, distribution and reproduction in any medium, provided the work is properly cited.