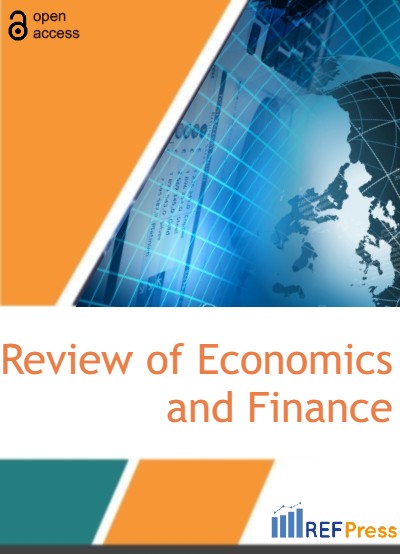 Integrating Environmental Management Accounting in the Link between Environmental Strategy and Performance: Empirical Evidence of Electrical and Electronic Industry
(Pages 1591-1602)
Zarinah Abdul Rasit1,*, Nur Adibah Mat Bahari2 and Md. Mahmudul Alam3
1Faculty of Accountancy, Universiti Teknologi MARA, Cawangan Selangor, Malaysia
2Faculty of Business and Management, Southern University College, Johor Bahru, Johor, Malaysia
3School of Economics, Finance and Banking, Universiti Utara Malaysia, Sintok, Malaysia
DOI: https://doi.org/10.55365/1923.x2023.21.174
Abstract:
Environmental issues have captured the attention of most organisations today due to the requirements to comply with environmental regulations and stakeholders' pressure to create value and achieve sustainable performance. Prior researchers have extensively emphasised using environmental management accounting (EMA) as one of the tools that may suffice in addressing environmental issues. This study aimed to examine environmental strategy as one of the factors that can solve the challenges prior studies discovered to implement EMA to enhance environmental performance effectively. Therefore, this study investigated the relationship between environmental strategy and EMA adoption to improve environmental performance. A quantitative research approach was adopted using the questionnaire survey method to collect data. Data were gathered from the members of the Malaysian electrical and electronic industry and the Electrical and Electronics Association of Malaysia (TEEAM). A simple random sampling technique was utilised for the sample selection, and the data were analysed by applying structural equation modelling using the partial least squares approach (PLS-SEM). The findings offer evidence that environmental strategy has a significant positive influence on EMA and environmental performance. Besides, EMA has a significant positive influence on environmental performance. Evidence indicates that EMA mediates between environmental strategy and environmental performance.
Keywords:
Environmental Management Accounting, Environmental Strategy, Environmental Performance, Electrical and Electronic Industry.
How to Cite:
Zarinah Abdul Rasit, Nur Adibah Mat Bahari and Md. Mahmudul Alam. Integrating Environmental Management Accounting in the Link between Environmental Strategy and Performance: Empirical Evidence of Electrical and Electronic Industry. [ref]: vol.21.2023. available at: https://refpress.org/ref-vol21-a174/
Licensee REF Press This is an open access article licensed under the terms of the Creative Commons Attribution Non-Commercial License (http://creativecommons.org/licenses/by-nc/3.0/) which permits unrestricted, non-commercial use, distribution and reproduction in any medium, provided the work is properly cited.