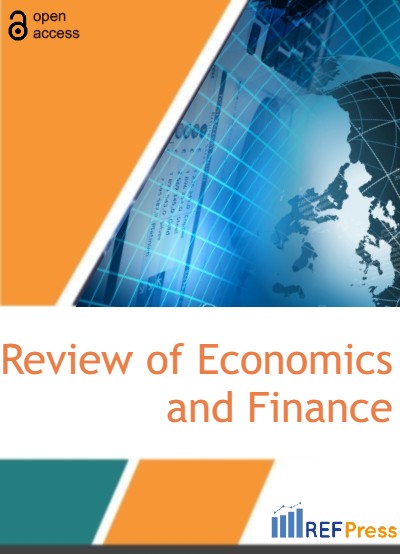 The Importance of Financial Management in Ensuring the Financial Stability and Profitability of Organizations
(Pages 1489-1496)
Oksana Samborska1,*, Olga Domnich2, Yuliia Mazur3, Tetiana Kyriazova4, Lesya Yastrubetska5 and Andrii Baranov6
1Vinnytsia Mykhailo Kotsiubynskyi State Pedagogical University, Vinnytsia, Ukraine.
2Zaporizhzhia National University, Zaporizhzhia, Ukraine.
3Interregional Academy of Personnel Management, Kyiv, Ukraine.
4Odessa National Economic University, Odessa, Ukraine.
5Ivan Franko National University of Lviv, Lviv, Ukraine.
6Kyiv National Economic University named after Vadym Hetman, Kyiv, Ukraine.
DOI: https://doi.org/10.55365/1923.x2023.21.164
Abstract:
Financial management plays a crucial role in maintaining the financial stability and optimal ownership structure of organizations, while also ensuring their profitability. The primary objective of this article is to assess the significance of financial management in contributing to the stability and profitability of organizations. To investigate the role and significance of financial management in ensuring the stability and profitability of organizations, this article analyzes the financial policies and management practices employed by prominent agricultural enterprises in Ukraine. The authors assess the financial stability and profitability indicators achieved through effective management of financial resources and decision-making by enterprise management. The study investigates the outcomes of consistent financial management strategies, policies, and tactics employed by agricultural enterprises during a period of heightened uncertainty and volatility in both domestic and international markets in 2022. These companies continued to prioritize sustainable development strategies, wherein the economic aspect aimed not only at ensuring sustainability and profitability but also at funding social and environmental initiatives. Financial management within the context of market volatility encompassed the following aspects: 1) conducting scenario analysis of the external environment and quantifying potential losses; 2) analyzing and assessing key financial risks such as currency, credit, and investment risks; 3) adapting financial management strategies to changes in macroeconomic factors; and 4) considering the environmental and social components as well as the costs associated with implementing relevant programs in financial practices. The surveyed companies exhibited variations in their dividend policies, with one company adopting a cautious dividend approach, while another experienced an increase in dividend payouts in 2022. Furthermore, these companies prioritized investment policies that emphasized innovation and technological advancements. Financial strategies implemented by agricultural enterprises encompassed growth, expansion, and international diversification. This article unveils the utilization of artificial intelligence (AI) technologies and machine learning algorithms by these companies to enable real-time analysis and control of financial resources, as well as to forecast and facilitate decision-making processes. Common concerns among agricultural companies revolved around effectively managing and maintaining adequate levels of absolute liquidity. The amount of working capital and its optimal value emerged as critical factors in ensuring long-term sustainability.
Keywords:
Current state, Eu countries, Financial management, Financial policy, Financial strategies, Foreign trade, Investment policy, Prospects.
How to Cite:
Oksana Samborska, Olga Domnich, Yuliia Mazur, Tetiana Kyriazova, Lesya Yastrubetska and Andrii Baranov. The Importance of Financial Management in Ensuring the Financial Stability and Profitability of Organizations. [ref]: vol.21.2023. available at: https://refpress.org/ref-vol21-a164/
Licensee REF Press This is an open access article licensed under the terms of the Creative Commons Attribution Non-Commercial License (http://creativecommons.org/licenses/by-nc/3.0/) which permits unrestricted, non-commercial use, distribution and reproduction in any medium, provided the work is properly cited.