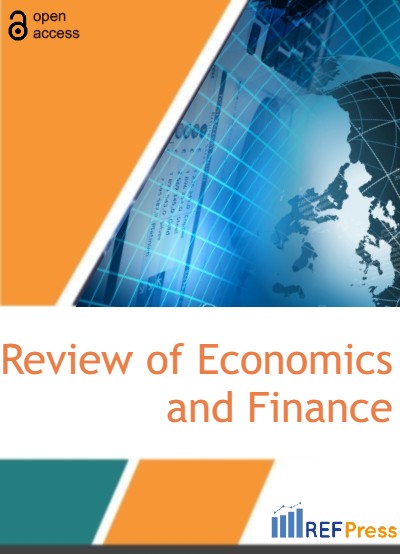 International Conflict Resolution and Mediation in the Context of Socio Economic Instability in the Context of the Russian Invasion of 2014-2023 (Ukrainian Realities)
(Pages 1355-1360)
Daria Likarchuk1,*, Inna Shevel2, Kateryna Vazhna3, Alla Mishchenko1 and Taras Lysenko4
1Ph.D. in Political Science, Associate Professor, Kyiv National University of Сulture and Arts, Yevhena Konovaltsia Street, 36, Kyiv, Ukraine, 01133.
2Ph.D. in Sociological Sciences, Associate Professor, Kyiv National University of Сulture and Arts, Yevhena Konovaltsia Street, 36, Kyiv, Ukraine, 01133.
3Ph.D. in International Law, Associate Professor, Kyiv National University of Сulture and Arts, Yevhena Konovaltsia Street, 36, Kyiv, Ukraine, 01133.
4Assistant of the Department of International Relations, Kyiv National University of Сulture and Arts, Yevhena Konovaltsia Street, 36, Kyiv, Ukraine, 01133.
DOI: https://doi.org/10.55365/1923.x2023.21.148
Abstract:
The use of mediation in conflict resolution is widely used in the European Union as an effective tool for overcoming crises and finding balanced solutions. For Ukraine, the introduction of the mediation institution is new, but its effectiveness can be felt both in resolving social disputes and in political dimensions (against the backdrop of an active Russian invasion). The purpose of the study is to explore the possibilities of resolving international conflicts through mediation and in the context of socio-economic instability during the Russian aggression of 2014-2023. The research is based on the use of general scientific and special methods: analysis, synthesis, induction, and deduction. The axiomatic method is important in highlighting the development of mediation in Ukrainian realities from 2014 to the present. The author also uses the prognostic method, modeling, structural and functional research methods, retrospective, synchronous, and comparative methods. The results highlight the peculiarities of the introduction and implementation of mediation in Ukraine, certain principles of international mediation in the military realities of 2014-2022. It is noted that mediation is a promising area for resolving disputes amid the tense socio economic situation. However, in Ukrainian realities, there are problems with imperfect definitions of legal terms and the inability to impose sanctions on dishonest mediators. At the same time, the Minsk and Normandy negotiation formats have made it possible to freeze the military confrontation since 2014, but the Russian offensive of 2022 canceled these fragile achievements. As of today, it is impossible to use mediation to stop the war, primarily because of the intolerable position of the Russian side. The conclusions substantiate certain achievements of mediation in resolving the conflict, but the prospects for its use are still dim.
Keywords:
Russian-Ukrainian war, mediation, Ukrainian legislation, settlement, European Union.
JEL Classification:
F51, F55, F59, F68.
How to Cite:
Daria Likarchuk, Inna Shevel, Kateryna Vazhna, Alla Mishchenko and Taras Lysenko. International Conflict Resolution and Mediation in the Context of Socio Economic Instability in the Context of the Russian Invasion of 2014-2023 (Ukrainian Realities). [ref]: vol.21.2023. available at: https://refpress.org/ref-vol21-a148/
Licensee REF Press This is an open access article licensed under the terms of the Creative Commons Attribution Non-Commercial License (http://creativecommons.org/licenses/by-nc/3.0/) which permits unrestricted, non-commercial use, distribution and reproduction in any medium, provided the work is properly cited.