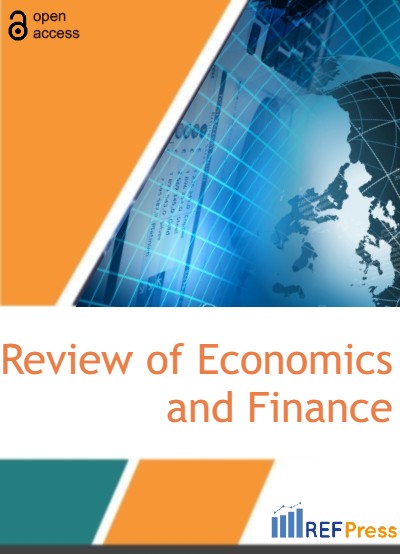 Foreign Experience of Lend-lease Implementation and Prospects for Ukraine
(Pages 1350-1354)
Yurii Rusnak1,*, Dmytro Rusnak2, Vitalii Topolnytskyi3, Liudmyla Prypolova4 and Anastasiia Ostapenko5
1Ph.D., Chief of the Research Division of Military Legislation Issues of the Center for Military and Strategic Studies of the National Defence University of Ukraine named after Ivan Cherniakhovskyi, Ukraine, 03049, Kyiv, Povitroflotskyi Avenue 28.
2Specialist of the Division for ensuring peace keeping activites of Ministry of Internal Affairs (special peace keeping center) National Academy of Internal Affairs, Ukraine, 03035, Kyiv, Solomyansk Square, 1.
3Ph.D., Leading researcher of the Research Division of Military Legislation Issues of the Center for Military and Strategic Studies of the National Defence University of Ukraine named after Ivan Cherniakhovskyi, Ukraine, 03049, Kyiv, PovitroflotskyiAvenue 28.
4Ph.D., Leading Researcher of the Research Division of Military Legislation Issues of the Center for Military and Strategic Studies of the National Defence University of Ukraine named after Ivan Cherniakhovskyi, Ukraine, 03049, Kyiv, Povitroflotskyi Avenue 28.
5Senior Researcher of the Research Division Research Division of Military Legislation Issues of the Center for Military and Strategic Studies of the National Defence University of Ukraine named after Ivan Cherniakhovskyi, Ukraine, 03049, Kyiv, Povitroflotskyi Avenue 28.
DOI: https://doi.org/10.55365/1923.x2023.21.147
Abstract:
The modern Russian-Ukrainian relationship has actualized the issue of Lend-Lease, i.e., the supply of military equipment and other weapons for the needs of the Ukrainian army. Today, the historical, military and legal aspects of the implementation of this plan have not been thoroughly investigated, which further actualizes this problem. The purpose of the article is to analyze the foreign experience of Lend-Lease implementation and prospects for Ukraine.In the article historical, structural, retrospective, systematic methods are used. The results highlight the historical aspect of the operation of the Lend-Lease program, especially against the background of the Second World War, analyze the Soviet, British, and Chinese work experience, summarize the prospects of using this tool in Ukraine, identify the difficulties that Lend-Lease may face when working in 2022. The historical and practical parallels in the use of this support program are especially emphasized; the legal nuances of American aid and the prospects for its implementation are traced. The conclusions concluded that American aid can lead to qualitative changes in the Ukrainian army, its transition to NATO weapons standards.
Keywords:
Lend-Lease, USA, Great Britain, Ukraine, Russian-Ukrainian war, military equipment.
JEL Classification:
F51, F55, F59, F68.
How to Cite:
Yurii Rusnak, Dmytro Rusnak, Vitalii Topolnytskyi, Liudmyla Prypolova and Anastasiia Ostapenko. Foreign Experience of Lend-lease Implementation and Prospects for Ukraine. [ref]: vol.21.2023. available at: https://refpress.org/ref-vol21-a147/
Licensee REF Press This is an open access article licensed under the terms of the Creative Commons Attribution Non-Commercial License (http://creativecommons.org/licenses/by-nc/3.0/) which permits unrestricted, non-commercial use, distribution and reproduction in any medium, provided the work is properly cited.