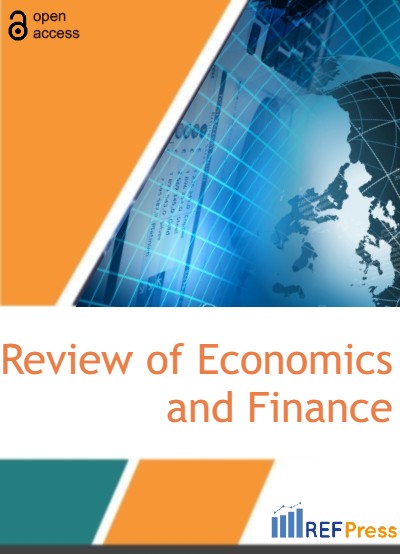 The Transformation of Corporate Reputation Driven by Corporate Governance, Environmental Social, and Governance (ESG), Business Activity, and Profitability in Indonesia
(Pages 1295-1305)
Lia Uzliawati1,*, Muhamad Taqi1, Munawar Muchlish1 and Nawang Kalbuana1,2
1Department of Accounting, Faculty of Economics and Business, University of Sultan Ageng Tirtayasa, Banten, Indonesia.
2Indonesian Aviation Polytechnic Curug (PPI Curug), Banten, Indonesia.
DOI: https://doi.org/10.55365/1923.x2023.21.142
Abstract:
This study proves that agency theory is a reliable framework for describing the impact of various factors associated with corporate governance on corporate reputation (corporate value). These factors include the board's size, the number of independent commissioners, the size of the audit committee, environmental, social, and governance (ESG), business activity, and profitability. Companies included in the Jakarta Islamic Index in 2018–2022 provided the panel data for these variables, which were then quantitatively examined using ordinary least squares regression analysis, fixed effects, random effects, and robust tests. The first finding explains that board size has a negative influence on corporate value, the second finding explains that independent commissioner size has a positive influence on corporate value, the third finding explains that audit committee size does not influence corporate value, the fourth finding explains that environmental, social, and governance (ESG) have a positive influence on corporate value. In contrast, the fifth finding explains that business activity has no positive influence on corporate value, and the sixth finding explains that profitability positively influences corporate value.
Keywords:
Corporate governance, ESG, business activity, profitability, and corporate reputation.
JEL Classification:
G32, G02, M1, G34, Z1.
How to Cite:
Lia Uzliawati, Muhamad Taqi, Munawar Muchlish and Nawang Kalbuana. The Transformation of Corporate Reputation Driven by Corporate Governance, Environmental Social, and Governance (ESG), Business Activity, and Profitability in Indonesia. [ref]: vol.21.2023. available at: https://refpress.org/ref-vol21-a142/
Licensee REF Press This is an open access article licensed under the terms of the Creative Commons Attribution Non-Commercial License (http://creativecommons.org/licenses/by-nc/3.0/) which permits unrestricted, non-commercial use, distribution and reproduction in any medium, provided the work is properly cited.