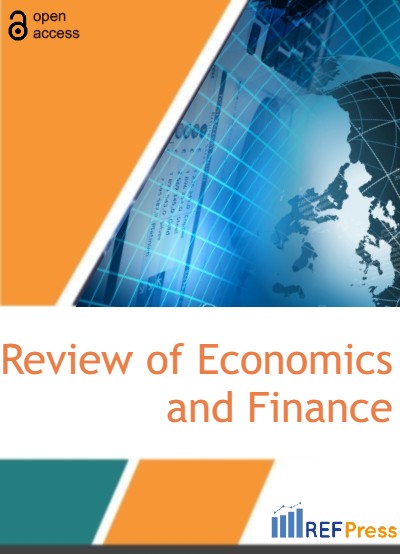 University–Industry Partnership: Literature Review of the Collaboration Channels and Motivations. The Case Study of Yerevan State University1
(Pages 1205-1219)
Karlen Khachatryan1,*, Anna Hakobjanyan2 and Kristine Nikoghosyan3
1Associate Professor at the Department of the Management and Business, Yerevan State University, Armenia, Yerevan.
2Associate Professor at the Department of the Management and Business, Yerevan State University, Armenia, Yerevan.
3MA degree student at Department of Economics, Ca' Foscari University of Venice, Italy.
DOI: https://doi.org/10.55365/1923.x2023.21.133
Abstract:
This study investigates the motivations and channels utilized by universities in establishing university industry partnerships. The research focuses on a case study conducted at the largest higher education institution in Armenia. A comprehensive literature review was initially conducted to gain a deep understanding of the motivations and channels within the framework of university-industry partnerships. Data for this study was collected through online questionnaires administered to the YSU Faculty Administrative Staff, including deans and chairs. Additionally, a documentary analysis was employed as a supplementary data collection method. The analysis of the literature resulted in the development of a hierarchical classification with group/subgroup divisions for the collaboration channels, which distinguishes itself from other variations by encompassing all possible channels. Furthermore, a set of criteria was developed to assess the impact, practical applicability, and feasibility of each collaboration channel. Based on the survey results, these criteria were used to characterize each collaboration channel. The study also examined the primary constraints and difficulties associated with university-industry partnerships. The findings of the study offer several suggestions and implications for policy development.
Keywords:
Academic Entrepreneurship; Innovative Capacity; Innovative education; Research and Development; Knowledge and Technology Accumulation.
How to Cite:
Karlen Khachatryan, Anna Hakobjanyan and Kristine Nikoghosyan. University–Industry Partnership: Literature Review of the Collaboration Channels and Motivations. The Case Study of Yerevan State University1. [ref]: vol.21.2023. available at: https://refpress.org/ref-vol21-a133/
Licensee REF Press This is an open access article licensed under the terms of the Creative Commons Attribution Non-Commercial License (http://creativecommons.org/licenses/by-nc/3.0/) which permits unrestricted, non-commercial use, distribution and reproduction in any medium, provided the work is properly cited.