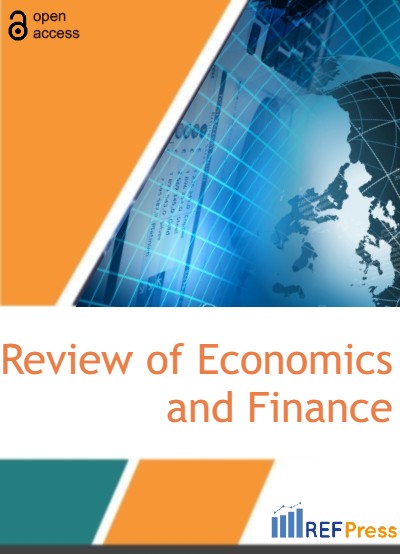 Regulatory, Legal and Practical Principles of Modern Financial Accounting Policy
(Pages 941-946)
Svitlana Yatsyshyn1,*, Oksana Tsimoshynska2, Daria Kravets3, Zoriana Buryk4 and Yevheniia Sribna5
1Associate Professor, Candidate of Economic Sciences, Associate Professor, Faculty of Finance and Accounting, Department of Accounting and Taxation. West Ukrainian National University, Ternopil, Ukraine.
2PhD in Economics, Associate Professor, Deputy Head of the Department of Accounting and Taxation, Interregional Academy of Personnel Management, Kyi, Ukraine.
3Graduate student, Department of Accounting, Analysis and Audit, Odesa National University of Economics, Odesa, Ukraine.
4Doctor of Public Administration, Associate Professor, Department of Public Administration and Administration,
Faculty of Humanitarian and Natural Education and Social Technologies, Hryhorii Skovoroda University in Pereiaslav, Pereyaslav, Ukraine,
5Candidate of Economics, Associate Professor, Economics of Enterprise and International Business Department, National University of Water and Environmental Engineering, Rivne, Ukraine.
DOI: https://doi.org/10.55365/1923.x2023.21.103
Abstract:
Business in market conditions requires clear and effective accounting and reporting rules in the company. The accounting policy is developed by each organization individually in accordance with the working conditions and requirements. At the same time, the key goal of the accounting policy at the enterprise lies in ensuring the reliability of its financial and information systems. Qualitative accounting is a powerful business management tool. Therefore, more and more attention is paid to scientific and applied economic literature to the formation, analysis and optimization of accounting policy, which is more than ever due to the need for time nowadays. The purpose of the academic paper is to highlight the primary legal and practical features of the enterprises' accounting policy at the current stage of developing the economic system. In the course of the research, the analytical and bibliographic method was used to study the scientific literature on the issues of forming the accounting policy of enterprises. Along with this, induction, deduction, analysis, synthesis of information, system-structural, comparative, logical-linguistic methods, abstraction and idealization were applied to study and process data. By the way, the research authors conducted the questionnaire survey in online mode to practically clarify the most important issues related to organizing the accounting policy of enterprises. Based on the research results, the primary and most important theoretical aspects of the issue of accounting policy in the enterprises were established. At the same time, the standpoints of scientists and teachers of higher educational institutions specializing in economic specialties and heads of enterprises' financial departments regarding the key aspects of this issue were investigated.
Keywords:
Accounting and reporting in the company, preparation of financial statements, accounting and analytical functions of management, accounting policy, accounting.
How to Cite:
Svitlana Yatsyshyn, Oksana Tsimoshynska, Daria Kravets, Zoryana Buryk and Yevheniia Sribna. Regulatory, Legal and Practical Principles of Modern Financial Accounting Policy. [ref]: vol.21.2023. available at: https://refpress.org/ref-vol21-a103/
Licensee REF Press This is an open access article licensed under the terms of the Creative Commons Attribution Non-Commercial License (http://creativecommons.org/licenses/by-nc/3.0/) which permits unrestricted, non-commercial use, distribution and reproduction in any medium, provided the work is properly cited.