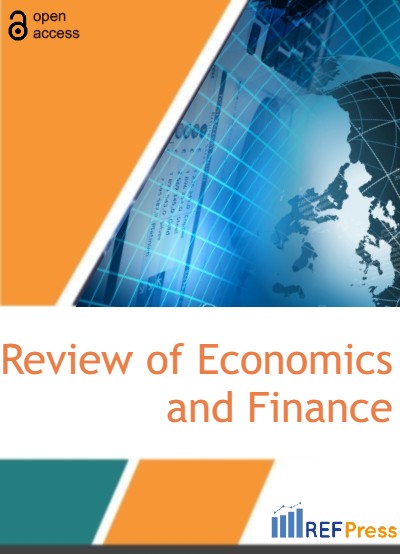 The Effectiveness of the Management System in the Conditions of War and its Influence on the Development of Agribusiness
(Pages 932-940)
Yurii Lopatynskyi1,*, Svitlana Belei2, Iryna Kapelista3, Lyudmila Denisyuk4 and Marianna Pavlyshyn5
1Doctor of Economic Sciences, Professor, Head of the Department of Business and Human Resource Management, Yuriy Fedkovych Chernivtsi National University, Chernivtsi, Ukraine.
2PhD (Economics), Associate Professor of the Department of Business and Human Resource Management, Yuriy Fedkovych Chernivtsi National University, Chernivtsi, Ukraine.
3Candidate of sciences in public administration, Associate Professor, Department of Public Administration, Interregional Academy of Personnel Management, Kyiv, Ukraine.
4Aspirant, Classic Private Universty, Ukraine.
5Associate Professor Department of Management, PhD, Technical Sciences, Associate Professor, Ivan Franko National University of Lviv, Faculty of Economics, Department of Management, Ukraine.
DOI: https://doi.org/10.55365/1923.x2023.21.102
Abstract:
Ukraine's agrarian business suffered significantly during the war due to the destruction of infrastructure, equipment, granaries, smuggling of grain products, etc. The agricultural sector of Ukraine is one of the leading branches of the economy, and the export of products of which has decreased by 35% during the war. The purpose of the academic paper is to assess the market, direct and indirect losses of Ukraine's agrarian business in war conditions. A systematic approach was used to comprehensively assess the impact of direct and indirect market effects of the war in Ukraine on developing agrarian business. Losses are estimated by indirect methods and by combining international, state, regional statistics, data from surveys of agricultural producers. The results demonstrate significant direct and indirect losses of the agricultural sector for the period from the beginning of the invasion to December 2022. Direct losses of agribusiness and land resources are estimated at 6,6 billion USD (5,2% of all direct losses by type of property). The largest share of losses belongs to losses due to destruction and damage to agricultural machinery (2,89 billion USD) and losses due to destruction and theft of manufactured products (1,87 billion USD). The infrastructure for storing produced agricultural products has suffered significant losses. Indirect losses of agribusiness due to the invasion of Russia have reached more than 34 billion USD. The total direct losses to the port infrastructure and its related enterprises are estimated at 496 million USD. The key market changes of the agricultural sector include as follows: negative indicators of export and import of food products and raw materials for their production; a reduction of grain prices in the world after a sharp rise in March 2022; a significant increase of the prices for agricultural products in the world; loss of sales markets due to complications and changes in logistics supply routes. The war in Ukraine has led to the transformation of the food system in the world. After all, the food situation in several countries depends on Ukraine's supply capacity.
Keywords:
Agrarian business, losses of the agrarian business, war in Ukraine, direct losses of the agrarian business, indirect losses of the agrarian business.
How to Cite:
Yurii Lopatynskyi, Svitlana Belei, Iryna Kapelista, Lyudmila Denysiuk and Marianna Pavlyshyn. The Effectiveness of the Management System in the Conditions of War and its Influence on the Development of Agribusiness. [ref]: vol.21.2023. available at: https://refpress.org/ref-vol21-a102/
Licensee REF Press This is an open access article licensed under the terms of the Creative Commons Attribution Non-Commercial License (http://creativecommons.org/licenses/by-nc/3.0/) which permits unrestricted, non-commercial use, distribution and reproduction in any medium, provided the work is properly cited.