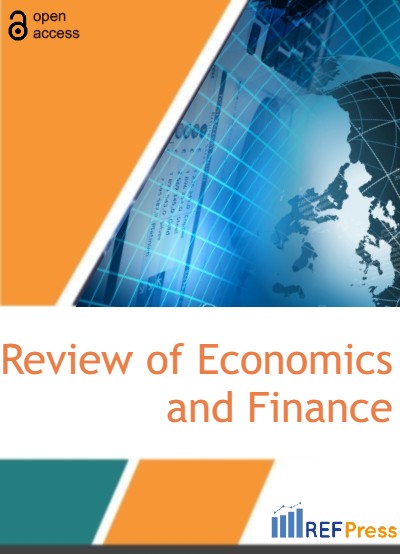 E – Retailing Attributes with Consumer Satisfaction, Trust and Repurchase Intension
(Pages 867-879)
Jeeva V1, Ravi Kumar Alagiriswamy2 and Jihen Bousrih3,*
1Research Scholar, PG & Research Department of Commerce, Bishop Heber College, Affiliated to Bharathidasan University- Tiruchirappalli.
2Research Guide and Supervisor, PG & Research Department of commerce, Bishop Heber College, Affiliated to Bharathidasan University Tiruchirappalli, India.
3Economics Department, College of Business Administration, Princess Nourah bint Abdulrahman University
DOI: https://doi.org/10.55365/1923.x2022.20.98
Abstract:
Being a key difference in a competitive market, consumer satisfaction and trust has come to be the fundamental part of business strategy. E-Retailing is becoming increasingly significant in establishing a new pattern of consumers shopping. The degree to which a retailer values its customers can have a big influence. To delight and keep customers, retailers must first understand their demands and lay the groundwork for an integrated and personalised experience. Additionally, when e- retailers have loyal customers, it benefits from free and very effective, optimistic word-of-mouth advertising. Hence, it is essential for retailers to adequately create consumer happiness which leads to epurchase intension. E- Retailers require reliable and accurate satisfaction indicators for this. As a result, retailers must recognize the expectations of customers in order to generate income and face market obstacles. The research was carried out using an internet-based questionnaire among respondents. To determine E- retailing attributes with consumer satisfaction and trust. The study was carried about among 206 online shopper and analysis such as percentage, descriptive statistics, Confirmatory factor analysis and SEM analysis. According to the study, there is a strong correlation between E-retailing qualities and consumer satisfaction, trust, and intent to repurchase.
Keywords:
Online shopping, Consumer Satisfaction, Trust, Repurchase intension.
How to Cite:
Jeeva V, Ravi Kumar Alagiriswamy and Jihen Bousrih. E – Retailing Attributes with Consumer Satisfaction, Trust and Repurchase Intension. [ref]: vol.20.2022. available at: https://refpress.org/ref-vol20-a98/
Licensee REF Press This is an open access article licensed under the terms of the Creative Commons Attribution Non-Commercial License (http://creativecommons.org/licenses/by-nc/3.0/) which permits unrestricted, non-commercial use, distribution and reproduction in any medium, provided the work is properly cited.