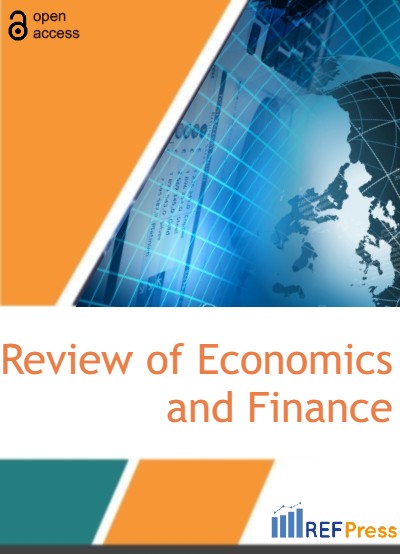 The Impact of Import and Export to GDP Growth – The Case of Albania
(Pages 791-796)
Entela Velaj1,* and Eda Bezhani2
1Lecturer at the Economics Department, Aleksandër Moisiu University of Durrës, Albania.
2Lecturer at the Marketing Department, Aleksandër Moisiu University of Durrës, Albania.
DOI: https://doi.org/10.55365/1923.x2022.20.89
Abstract:
The purpose of this paper is to study the impact of imports, exports and the gross formation of fixed capital on the growth of GDP (gross domestic product) for Albania. The data are for the period 2000-2020 and the source of statistical data is INSTAT. The calculation of GDP with the expenditure method is based on the equation GDP = C + I + G + NX. From a theoretical point of view, if the net export volume will have a positive value, then we have larger exports than imports. This means that it positively affects the growth of a country's GDP. All the variables taken into consideration are annual growth with the prices of the previous year. For Albania, the volume of net exports measured in millions of ALL with the prices of the previous year for the entire period under study has negative values. So in Albania, imports are higher than exports.
Keywords:
Import, export, gross formation of fixed capital, GDP growth, etc.
JEL Classification:
F43, E21, C12, C22
How to Cite:
Entela Velaj and Eda Bezhani. The Impact of Import and Export to GDP Growth – The Case of Albania. [ref]: vol.20.2022. available at: https://refpress.org/ref-vol20-a89/
Licensee REF Press This is an open access article licensed under the terms of the Creative Commons Attribution Non-Commercial License (http://creativecommons.org/licenses/by-nc/3.0/) which permits unrestricted, non-commercial use, distribution and reproduction in any medium, provided the work is properly cited.