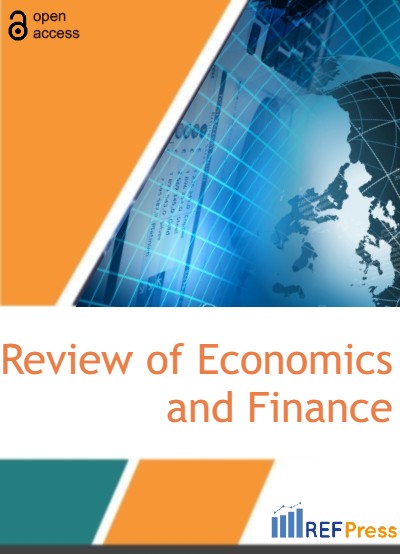 Scientific Development of Robo-Advisor: A Bibliometric Analysis
(Pages 776-786)
Héctor Rico-Pérez1, Mar Arenas-Parra2 and Raquel Quiroga-Garcia2,*
1Department of Methodology and Quantitative Analysis, Banca March S.A., C/ Nuñez de Balboa 70, 28006- Madrid – Spain.
2Department of Quantitative Economics, University of Oviedo, 33006 Oviedo – Asturias – Spain.
DOI: https://doi.org/10.55365/1923.x2022.20.87
Abstract:
This study addresses Robo-advisor, a relevant and current topic. Robo-advisor is an emerging business model that aims to popularize the investment advisory service by fully automating it. This work investigates the main research topics and the most important authors, as well as the journals and countries where this scientific research is carried out. The study uses two authoritative, multidisciplinary databases, Web of Science and Scopus, to select 219 research papers spanning from 2015 to May 21, 2022. It presents an overview of research on Robo-advisor, using a bibliometric analysis. To study the main interest of Robo-advisor research, we have reviewed the abstracts of the analyzed articles. Furthermore, to provide a comprehensive overview of current research, we extracted the main objectives from the articles of our corpus published in 2022. This review identifies 2018 as the moment from which this topic begins to grow, both in terms of scientific research interest and assets under management. The analysis of the abstracts, allowed us to highlight three major topics that focus academic research on Robo-advisor at present, namely (1) Low-human factor related, which includes those concepts such as asset selection and Robo-advisor implementation; (2) High-human factor related, dedicated to those actions in which the human factor plays a major role; and (3) Compliance, which includes topics related to the regulatory aspects of Robo-advisor. Our findings may be useful for professionals, future researchers, and academics.
Keywords:
Robo-Advisor, bibliometric analysis, investment advice service.
JEL classification:
G20; G11; O33; G10; G21; G24
How to Cite:
Héctor Rico-Pérez, Mar Arenas-Parra and Raquel Quiroga-Garcia. Scientific Development of Robo-Advisor: A Bibliometric Analysis. [ref]: vol.20.2022. available at: https://refpress.org/ref-vol20-a87/
Licensee REF Press This is an open access article licensed under the terms of the Creative Commons Attribution Non-Commercial License (http://creativecommons.org/licenses/by-nc/3.0/) which permits unrestricted, non-commercial use, distribution and reproduction in any medium, provided the work is properly cited.