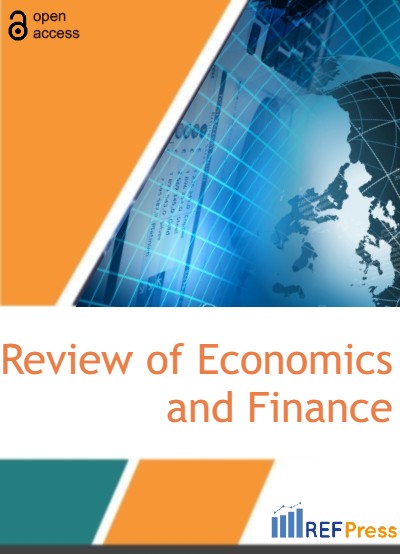 The Exchange Rate and the Factors Affecting it- The Case of Albania
(Pages 769-775)
Entela Velaj* and Olta Nexhipi
Lecturer at the Economics Department, Aleksandër Moisiu University of Durrës, Albania.
DOI: https://doi.org/10.55365/1923.x2022.20.86
Abstract:
The purpose of this paper is to study the factors that influence the devaluation of the EURO/ALL exchange rate in Albania. The data are secondary and their source is the Ministry of Finance and Economy and the World Bank. The data obtained in the study are for the period 2000 - 2020. The variables considered are the EURO/ALL exchange rate, FDI, public debt stock, remittances, merchandise trade and exports. Since 2015, Albania has been experiencing a continuous devaluation of the EURO/ALL exchange rate. For a country like Albania, this has a significant impact on the country's economy, so it was interesting to conduct this study. The empirical testing of the data showed us a significant and positive relationship between the exchange rate and the stock of debt and merchandise trade. It also showed a negative and significant relationship between the exchange rate and remittances and FDI. While the relationship with exports was negative but not significant.
Keywords:
Exchange rate, FDI, export, merchandise trade etc.
JEL classification:
F24, F31, H63.
How to Cite:
Entela Velaj and Olta Nexhipi. The Exchange Rate and the Factors Affecting it- The Case of Albania. [ref]: vol.20.2022. available at: https://refpress.org/ref-vol20-a86/
Licensee REF Press This is an open access article licensed under the terms of the Creative Commons Attribution Non-Commercial License (http://creativecommons.org/licenses/by-nc/3.0/) which permits unrestricted, non-commercial use, distribution and reproduction in any medium, provided the work is properly cited.