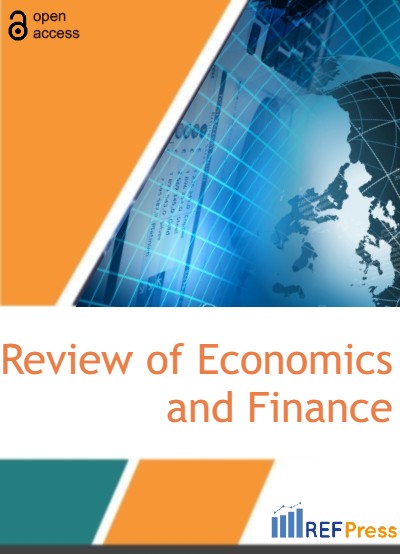 Marketing Digital Strategy for Promoting Brand of Global Retailer Achieving Sustainability
(Pages 647-653)
Olena Bilovodska1,*, Olena Boienko2, Volodymyr Omelchenko3, Kostynets Iuliia4, Olena Ievseitseva5 and Hanna Omelchenko6
1Department of International Economics and Marketing, Taras Shevchenko National University of Kyiv, Ukraine
2Department of Marketing, Vasyl's Stus Donetsk National University, Ukraine
3Department of Management, Mariupol State University, Ukraine
4Department of Marketing, Economics, Management and Administration, National Academy of Management, Department, Ukraine
5Department of Marketing and Communication Design, Kyiv National University of Technologies and Design, Ukraine
6Economics and International Economic Relations Department, Mariupol State University, Ukraine
DOI: https://doi.org/10.55365/1923.x2022.20.75
Abstract:
Development of the marketing strategy is a necessary process to promote the brand, create and implement the general company's program. And considering the speed of digital tools' development, the adaptation of the customer to certain approaches, there is a constant search for new effective strategies and methods of promotion. After all, those strategies and methods that were relevant 3-4 years ago (for example, mass-following, hashtags, etc.) are now not effective enough for global retailers especially. The purpose of this paper is to access the current state implementation of global retailer's digital marketing strategy for its brand promotion. So using modern marketing methods of analysis, a marketing management issue was identified, namely the development of a digital strategy of global retailer, which must be solved to improve the business activities of the company and to achieve sustainability. The marketing activity of global retailer in case for H&M Ukraine was analyzed and the current state of implementation the H&M Ukraine's digital marketing strategy was assessed. The main digital tools used by the company were described and their performance evaluation was provided. Based on the results of analyze data, the recommendations for improving the digital marketing strategy of the company were formed.
Keywords:
Promotion Strategy, Marketing, Brand, Global Retailer, Consumer, Website, Digital Tools.
How to Cite:
Olena Bilovodska, Olena Boienko, Volodymyr Omelchenko, Kostynets Iuliia, Olena Ievseitseva and Hanna Omelchenko. Marketing Digital Strategy for Promoting Brand of Global Retailer Achieving Sustainability. [ref]: vol.20.2022. available at: https://refpress.org/ref-vol20-a75/
Licensee REF Press This is an open access article licensed under the terms of the Creative Commons Attribution Non-Commercial License (http://creativecommons.org/licenses/by-nc/3.0/) which permits unrestricted, non-commercial use, distribution and reproduction in any medium, provided the work is properly cited.