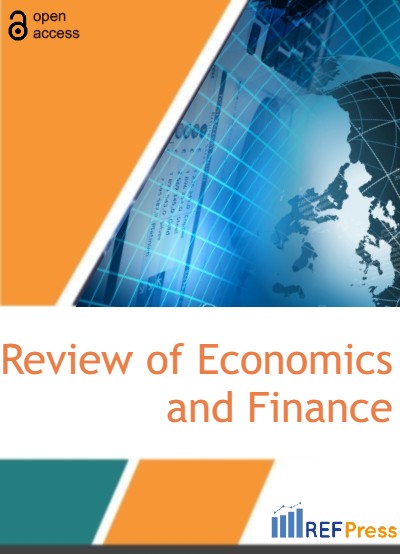 The Influence of Social Infrastructure on Increasing the Employment of the Population in Agricultural Production
(Pages 633-638)
Kateryna Pylypenko1,*, Mykola Іhnatenko2, Liudmyla Hnatyshyn3 and Oksana Prokopyshyn3
1Department of Economics and Hotel and Restaurant Business, Melitopol State Pedagogical University named after Bohdan Khmelnytskyi, Zaporizhzhia, Ukraine.
2Department of Economics, Hryhorii Skovoroda University in Pereiaslav, Ukraine.
3Department of Accounting and Taxation, L'viv National Environmental University, L'viv, Ukraine.
DOI: https://doi.org/10.55365/1923.x2022.20.73
Abstract:
The article considers the problems of development of social infrastructure of rural areas and its impact on employment, including in agricultural production. System-structural analysis and synthesis, economic and statistical methods were used in the research process. It is established that social infrastructure has a direct impact on employment (through employment directly in its structures and facilities) and indirectly (through education, health care, culture and art, physical education and sports). Therefore, its development is crucial to increase employment, quality and productivity. On the other hand, it acts as a motivator or demotivator for employees. At the same time, agricultural production largely determines its condition. The results of the study can be used by agricultural enterprises, regional employment centers, united territorial communities.
Keywords:
Social infrastructure, Employment, Agricultural production, Rural areas, Development, Motivational measures, Digitalization.
How to Cite:
Kateryna Pylypenko, Mykola Іhnatenko, Liudmyla Hnatyshyn and Oksana Prokopyshyn. The Influence of Social Infrastructure on Increasing the Employment of the Population in Agricultural Production. [ref]: vol.20.2022. available at: https://refpress.org/ref-vol20-a73/
Licensee REF Press This is an open access article licensed under the terms of the Creative Commons Attribution Non-Commercial License (http://creativecommons.org/licenses/by-nc/3.0/) which permits unrestricted, non-commercial use, distribution and reproduction in any medium, provided the work is properly cited.