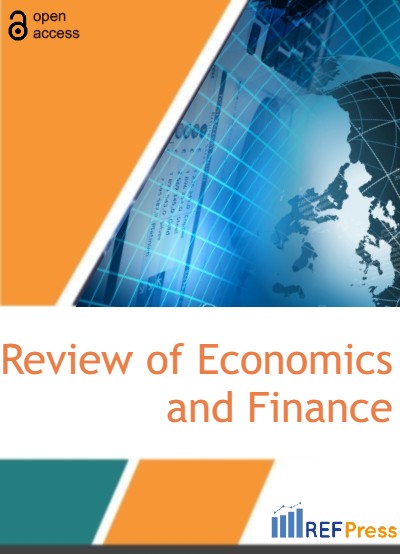 Estimation of Transport and Functional Convenience of Assessment Areas During the Regulatory Monetary Valuation of Land Plots In Cities
(Pages 623-632 )
Iryna Koshkalda1,*, Liudmyla Bezuhla2, Olena Trehub3, Kseniia Bliumska-Danko4 and Liudmyla Bondarenko5
1Department of Land Administration and Cadastre, State Biotechnological University, Kharkiv, Ukraine.
2Department of Tourism and Enterprise Economics, Dnipro University of Technology, Dnipro, Ukraine.
3Department of Land Administration and Cadastre, State Biotechnological University, Ukraine.
4Researcher of Center in Economics and Management, Universitѐ Paris-Saclay, France.
5Department of Tourism and Enterprise Economics, Dnipro University of Technology, Dnipro, Ukraine.
DOI: https://doi.org/10.55365/1923.x2022.20.72
Abstract:
Normative monetary valuation of land is used to calculate the amount of land tax, state duty on mines, inheritance and donation of land according to the law, rent for land of state and communal ownership, losses of agricultural and forestry production, as well as developing indicators and mechanisms of economic incentives for the rational use and protection of land. The method of this indicator calculating was changed at the legislative level in 2021, but it is not perfect, as it does not contain a clear algorithm for consideration of all factors, including transport and functional convenience, on land value indicators in cities. There are no recommendations on the selection of evaluation factors, no the list of indicators, any procedure for calculating and interpreting the results and their application in calculating the normative monetary valuation of land, which became the basis for this study. The purpose of the study is to improve the approach to assessing and consideration the factors of transport and functional convenience during the regulatory monetary valuation of land in cities.
Keywords:
Monetary valuation, land valuation, Land plots valuation, Land value, Transport and functional convenience estimation, Normative monetary valuation.
How to Cite:
Iryna Koshkalda, Liudmyla Bezuhla, Olena Trehub, Kseniia Bliumska-Danko and Liudmyla Bondarenko. Estimation of Transport and Functional Convenience of Assessment Areas During the Regulatory Monetary Valuation of Land Plots In Cities. [ref]: vol.20.2022. available at: https://refpress.org/ref-vol20-a72/
Licensee REF Press This is an open access article licensed under the terms of the Creative Commons Attribution Non-Commercial License (http://creativecommons.org/licenses/by-nc/3.0/) which permits unrestricted, non-commercial use, distribution and reproduction in any medium, provided the work is properly cited.