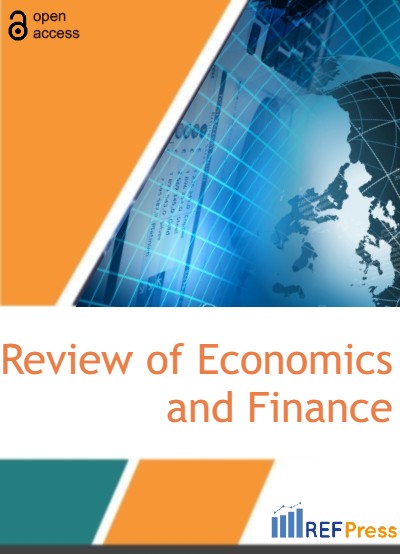 Credit Activity Legal Regulation of Commercial Banks
(Pages 385-392)
Valeriia O. Riadinska1,*, Igor L. Samsin2, Nataliia M. Kovalko3, Halyna S. Andrushchenko3 and Oksana V. Soldatenko4
1Research Laboratory for Legal and Organizational Support of the Ministry, State Research Institute of the Ministry of Internal Affairs of Ukraine, Kyiv, Ukraine.
2Department of Constitutional, Administrative and Financial Law, Leonid Yuzkov Khmelnytskyi University of Management and Law, Khmelnytskyi, Ukraine.
3Department of Financial Law, Taras Shevchenko National University of Kyiv, Kyiv, Ukraine.
4Department of Law, Poltava University of Economics and Trade, Poltava, Ukraine.
DOI: https://doi.org/10.55365/1923.x2022.20.45
Abstract:
The purpose of this study is to review the changes and prospects of the legal regulation of bank lending in Ukraine based on the current national legislation comparing with the legislation of the European Union and Germany. In this case, the study of existing legal norms is the leading method taking into account the comparative legal aspect. The article presents a brief analysis of the fundamentals of public and private law regulation of bank lending in Ukraine, including in comparison with the legislation of the European Union and Germany, as well as, based on the results of the study of scientific literature and materials of international organizations, the theoretical basis of the transformation of European lending legislation shown the concept of "responsible lending" based on behavioural economics in recent years. At the same time, it was revealed that the new Ukrainian legislation contained some unexplained contradictions that might complicate law enforcement. In addition, many norms require modernization in connection with the adoption of new laws in the main normative acts – the Civil Code of Ukraine and the Economic Code of Ukraine.
Keywords:
Credit agreement, legal norms, consumer lending, finance, economics.
JEL Codes:
E51, K40.
How to Cite:
Valeriia O. Riadinska, Igor L. Samsin, Nataliia M. Kovalko, Halyna S. Andrushchenko and Oksana V. Soldatenko. Credit Activity Legal Regulation of Commercial Banks. [ref]: vol.20.2022. available at: https://refpress.org/ref-vol20-a45/
Licensee REF Press This is an open access article licensed under the terms of the Creative Commons Attribution Non-Commercial License (http://creativecommons.org/licenses/by-nc/3.0/) which permits unrestricted, non-commercial use, distribution and reproduction in any medium, provided the work is properly cited.