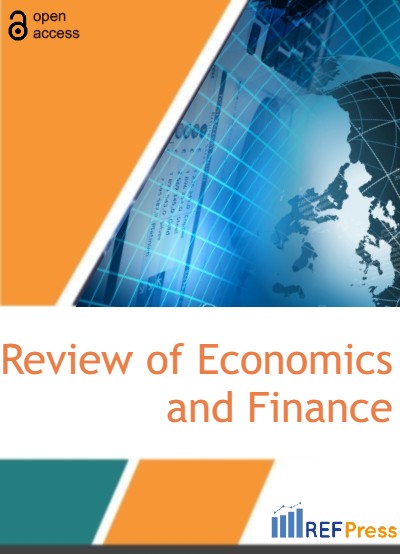 Assessment of Mechanisms for Managing the Competitiveness of the Hospitality Establishments under Quarantine Conditions
(Pages 378-384)
Svitlana Pavlova1,*, Tetiana Botsian1, Inna Klimova1, Olga Milinchuk2 and Nataliia Omelchuk3
1Associate Professor at Department of Economics, Management, Marketing and Hotel and Restaurant Business, Zhytomyr Ivan Franko State University, Zhytomyr, Ukraine.
2Associate Professor at Department of Tourism and Hotel-Restaurant Business, Zhytomyr Polytechnic State University, Zhytomyr, Ukraine.
3PhD Student at Department of Management and Entrepreneurship, Zhytomyr Polytechnic State University, Zhytomyr, Ukraine.
DOI: https://doi.org/10.55365/1923.x2022.20.44
Abstract:
This paper discusses the main problems associated with the limitations that have arisen against the background of new realities of operation and competitiveness of the hotel and catering businesses during the pandemic. The purpose of the study is to comprehensively investigate the existing stages of establishment of personnel management system and attract new marketing levers and strategies for flexible adaptation of enterprises in a changing environment, and thus increase the competitiveness of the hospitality establishments. In the furtherance of this goal methods of information gathering, comparative analysis, scientific research and theoretical generalisation were used. Surveys were used as primary data to gather information. Secondary data were the results of the work of researchers and developers in the field of new technologies. The object of research is a number of measures and tools to improve the competitiveness of institutions, including – personnel management systems and the general and most acceptable types of innovations to protect business. Alternative online services for reengineering common processes have also been identified to reformat into a new consumer interaction format during pandemic. The paper considered in detail and characterised the issue of social media marketing as one of the main known methods of combating the current crisis in the business sector. It is difficult to overestimate the importance of adaptation conditioned by new marketing innovations and a new approach in the establishment of the management system to new market conditions and consumer demands. A conceptual approach to media marketing for enterpises based on the POST method was proposed, which, in fact, is a set of basic goals based on strategic accents, a kind of task plan, the implementation of which provides business units with their own positions in the market of services considering the current conditions. In addition, given the specific nature of the hotel industry, the need to improve the human resources management system and to introduce the latest technology has been suggested.
Keywords:
Hospitality Industry; Hotel and Catering Establishments; Pandemic Period; Competitiveness; Innovations; Media Marketing; Market Conditions; Customers; Strategy.
JEL Codes:
M10, M31, O32.
How to Cite:
Svitlana Pavlova, Tetiana Botsian, Inna Klimova, Olga Milinchuk and Nataliia Omelchuk. Assessment of Mechanisms for Managing the Competitiveness of the Hospitality Establishments under Quarantine Conditions. [ref]: vol.20.2022. available at: https://refpress.org/ref-vol20-a44/
Licensee REF Press This is an open access article licensed under the terms of the Creative Commons Attribution Non-Commercial License (http://creativecommons.org/licenses/by-nc/3.0/) which permits unrestricted, non-commercial use, distribution and reproduction in any medium, provided the work is properly cited.