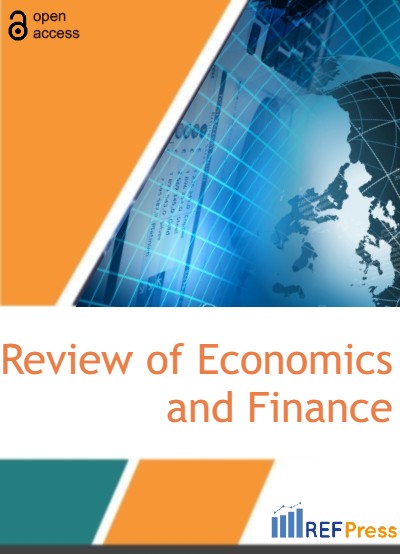 Anti-crisis Management of Socio-economic Systems Development in the Global Competitive Environment
(Pages 363-377)
Viktoriia Nekhai2,*, Iryna Kolokolchykova3, Svitlana Rozumenko2, Tetiana Nikitina5
1Professor at the Department of Management, Dmytro Motornyi Tavria State Agrotechnological University, Melitopol, Ukraine
2Associate Professor at the Department of Management, Dmytro Motornyi Tavria State Agrotechnological University, Melitopol, Ukraine
3Associate Professor at the Department of Business Consulting and International Tourism, Dmytro Motornyi Tavria State Agrotechnological University, Melitopol, Ukraine
5PhD Student at the Department of Management, Dmytro Motornyi Tavria State Agrotechnological University, Melitopol, Ukraine
DOI: https://doi.org/10.55365/1923.x2022.20.43
Abstract:
The article considers anti-crisis management of socio-economic systems in a global competitive environment. A combined methodological approach to strategic anti-crisis management of the socio-economic system of the state through the parameters of an open three-sector model. The criteria for minimizing the threat of outflow of significant resources to other socio-economic systems or reducing the inflow of new resources with a time limit on the level of risk, aimed at preventing and eliminating crises and enhancing long-term (strategic) management is determined. The conditions of quasi-crisis pressure. The method of hierarchical ordering of the dynamics of indicators for assessing the trajectory of the country's development from the standpoint of compliance with the strategy of anticrisis management in a competitive environment is presented. The priority factors of sensitivity of anti-crisis management of the socio-economic system are substantiated. The connection of incomes from the stage of development of the national economy is determined. The structure of the system of factors at different stages of the development of socio-economic systems of the national level is formed. The index of global competitiveness of the world is analyzed. The rings of the countries-leaders of the international competitiveness on components of the GCI index are defined. The scale of activity of transnational corporations (TNC) is analyzed. The conditions for changing the distribution of investment and labor resources, capital stock and capital investments between sectors of the socioeconomic system of Ukraine are analyzed. An optimization balance of resource allocation in the socio-economic system of Ukraine.
Keywords:
Investments Resources; Labor Resources; Capital Adequacy; Global Competitiveness; Economic Sectors.
JEL Codes:
J01, H12.
How to Cite:
Viktoriia Nekhai, Iryna Kolokolchykova, Svitlana Rozumenko, Tetiana Nikitina. Anti-crisis Management of Socio-economic Systems Development in the Global Competitive Environment. [ref]: vol.20.2022. available at: https://refpress.org/ref-vol20-a43/
Licensee REF Press This is an open access article licensed under the terms of the Creative Commons Attribution Non-Commercial License (http://creativecommons.org/licenses/by-nc/3.0/) which permits unrestricted, non-commercial use, distribution and reproduction in any medium, provided the work is properly cited.