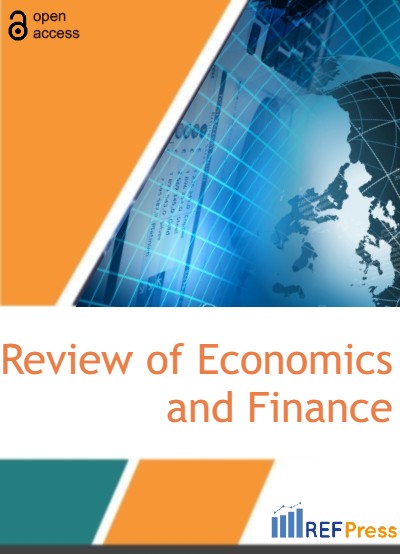 Introduction of Internal Audit as an Innovative Tool for Improving the Economic Efficiency of Enterprises
(Pages 353-362)
Iryna Mustetsa1,*, Svitlana Luchyk2, Yulia Manachynska1, Vasil Luchyk3 and Volodymyr Yevdoshchak1
1PhD in Economics, Associate Professor at the Department of Accounting and Taxation, Chernivtsi Institute of Trade and Economics, Kyiv National University of Trade and Economics, Chernivtsi, Ukraine.
2Full Doctor in Economics, Professor at the Department of Accounting and Taxation, Chernivtsi Institute of Trade and Economics, Kyiv National University of Trade and Economics, Chernivtsi, Ukraine.
4Full Doctor in Economics, Professor at the Department of Economic Cybernetics, Information and Socio-Cultural Activities, Podilsk Special Educational and Rehabilitation Socio-Economic College, Kamyanets-Podilsky, Ukraine.
DOI: https://doi.org/10.55365/1923.x2022.20.42
Abstract:
The production of paint and varnish materials is one of the main sectors of the chemical industry, which is rapidly and dynamically developing in the context of innovative changes. Enterprises of the paint and varnish industry create new jobs using the latest technologies, including digital ones, which can be implemented on a powerful material and technical base. The study examines global trends in the development of paint and varnish industry enterprises and determines prospects for major manufacturers. In the article, the impact of the global economic crisis deepened by the COVID-19 pandemic on the production and consumption of paint and varnish materials is analysed. The pandemic has lowered prices for chemical products, reduced orders for the supply of paint and varnish materials, and considerably increased international competition between manufacturers. Moreover, the study estimates the volumes and substantiates the need for investment in the further technological development of paint and varnish industry enterprises to reduce the energy intensity of production, material consumption of products and ensure their high quality, affordable price, and environmental safety. An internal audit of fixed assets at paint and varnish industry enterprises revealed a substantial deviation in the cost of fixed assets in the financial statements (it can reach 10-14%). Timely and well-founded management decisions on the reproduction and modernisation of fixed assets will provide enterprises with the opportunity to use the latest technological support for the production of quality and environmentally friendly products, increase their economic efficiency and competitiveness.
Keywords:
Environmental Safety; Paint and Varnish Industry; Technological Development; Fixed Assets.
JEL Codes:
M42, L53.
How to Cite:
Iryna Mustetsa, Svitlana Luchyk, Yulia Manachynska, Vasil Luchyk and Volodymyr Yevdoshchak. Introduction of Internal Audit as an Innovative Tool for Improving the Economic Efficiency of Enterprises. [ref]: vol.20.2022. available at: https://refpress.org/ref-vol20-a42/
Licensee REF Press This is an open access article licensed under the terms of the Creative Commons Attribution Non-Commercial License (http://creativecommons.org/licenses/by-nc/3.0/) which permits unrestricted, non-commercial use, distribution and reproduction in any medium, provided the work is properly cited.