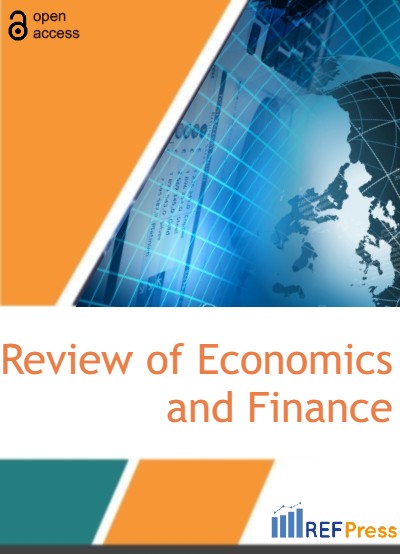 Socio-Economic Impact of International Technical Assistance Programs on the State of Public and Administrative Services in the Amalgamated Hromadas of Ukraine
(Pages 294-299)
Ivan Shkurat1,*, Natalya Sydorenko1, Yevhen Astrashenok2, Artem Serenok3 and Tetiana Pokotylo4
1Associate Professor at the Department of Management, Institute of Personnel Training of the State Employment Service of Ukraine, Kyiv, Ukraine.
2Graduate Student at the Department of Management, Institute of Personnel Training of the State Employment Service of Ukraine, Kyiv, Ukraine.
3Associate Professor at the Department of Digital Technologies and E-Governance, Educational and Scientific Institute "Institute of Public Administration", V.N. Karazin Kharkiv National University, Kharkiv, Ukraine.
4Associate Professor at the Department of Personnel Management and Entrepreneurship, Educational and Scientific Institute "Institute of Public Administration", V.N. Karazin Kharkiv National University, Kharkiv, Ukraine.
DOI: https://doi.org/10.55365/1923.x2022.20.36
Abstract:
The article considers the main issues related to the implementation of projects and programmes of international technical assistance to Ukraine in the field of public and administrative services. It is substantiated that the impact of international technical assistance can improve the state of administrative services throughout the country and directly in local communities. Within the framework of this topic, the authors of the article analysed the programmes of international technical assistance to Ukraine, which improve and enhance the provision of public and administrative services. Under such conditions, the implementation of programmes and projects of international technical assistance should consider: feasibility, efficiency, realism, logic, relevance, sustainability and risk management. Although administrative service centers (ASC) are already in place in local communities, their quality and affiliation remain in question. During the period of implementation of the decentralization reform on the territory of Ukraine, the programmes of international technical assistance, which contribute to the receipt of institutional and physical support by local authorities, play a significant role. In these processes, the provision of public and administrative services also receives appropriate support, not only at the state and regional levels, but also at the level of amalgamated hromadas of Ukraine. Each amalgamated hromada is trying to create an appropriate system of providing administrative services close to the people, establishing on its own administrative services centers of or Centers "Dija".
Keywords:
Administrative Services, Administrative Services Center, Centers "Dija", COVID-19, Decentralization, International Technical Assistance, Local Authorities, Project Management, Public Services.
How to Cite:
Ivan Shkurat, Natalya Sydorenko, Yevhen Astrashenok, Artem Serenok and Tetiana Pokotylo. Socio-Economic Impact of International Technical Assistance Programs on the State of Public and Administrative Services in the Amalgamated Hromadas of Ukraine. [ref]: vol.20.2022. available at: https://refpress.org/ref-vol20-a36/
Licensee REF Press This is an open access article licensed under the terms of the Creative Commons Attribution Non-Commercial License (http://creativecommons.org/licenses/by-nc/3.0/) which permits unrestricted, non-commercial use, distribution and reproduction in any medium, provided the work is properly cited.