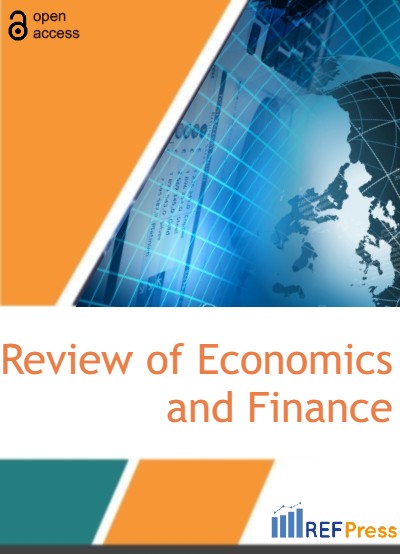 Financial Management of Insurance Companies
(Pages 190-195)
Mariia Aleksandrova1, Nataliia Vygovska2, Vita Dovgaliuk1, Svitlana Diachek1 and Iryna Lytvynchuk1*
1Associate Professor at the Department of Finance and Credit, Zhytomyr Polytechnic State University, Zhytomyr, Ukraine.
2Head of the Department of Finance and Credit, Zhytomyr Polytechnic State University, Zhytomyr, Ukraine.
DOI: https://doi.org/10.55365/1923.x2022.20.22
Abstract:
The relevance of this topic is due to the fact that the insurance industry employs millions of citizens, ensuring the distribution of multimillion insurance funds of private companies to people affected by a particular situation. Good management of the insurance industry is the key to the financial stability of one of the largest sectors of the world economy. The aim of this scientific work is to identify the key problems in the insurance industry, to find effective solutions to overcome possible mistakes and problems, analysis of each proposed solution, describing a clear and consistent methodology for subsequent application in private and public insurance companies. This work uses several key methods that allow an objective analysis of the current situation in the insurance sector of the economy, as well as to identify key problems and propose methods of their solution. The main method of analysis is modelling with horizontal and vertical analysis of data related to financial sustainability and insurance management. The result of this work is the ready structure of solutions and methodologies to improve and maintain the sustainable financial management model of insurance companies. In addition, the work includes current data that reflect the current situation in the field of financial management of insurance companies. These materials are useful to all managers and employees of insurance and financial companies, as well as government employees who monitor and monitor the activities of insurance companies, as well as researchers and analysts.
Keywords:
Insurance Business; Financial Management of Insurance Industry; Analysis of Insurance Business; Financial Management of Insurance; Economics of Insurance.
JEL Codes:
G20, G22.
How to Cite:
Mariia Aleksandrova, Nataliia Vygovska, Vita Dovgaliuk, Svitlana Diachek and Iryna Lytvynchuk. Financial Management of Insurance Companies. [ref]: vol.20.2022. available at: https://refpress.org/ref-vol20-a22/
Licensee REF Press This is an open access article licensed under the terms of the Creative Commons Attribution Non-Commercial License (http://creativecommons.org/licenses/by-nc/3.0/) which permits unrestricted, non-commercial use, distribution and reproduction in any medium, provided the work is properly cited.