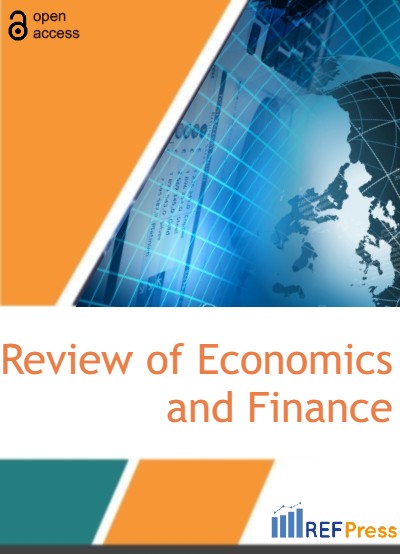 Innovations in the Service Sector in the Hotel and Restaurant Business for People with Disabilities
(Pages 1278-1285)
Olha Zviahintseva1,*, Andriy Matviyenko1, Svitlana Matviyenko1, Svitlana Pylypenko1 and Yevgen Diiev2
1Department of Hotel and Restaurant Business and Tourism, Pylyp Orlyk International Classical University, Mykolaiv, Ukraine.
2Department of Health Care, Pylyp Orlyk International Classical University, Mykolaiv, Ukraine.
DOI: https://doi.org/10.55365/1923.x2022.20.140
Abstract:
The relevance of the declared subject of scientific research is determined by the presence in the activities of enterprises in the hotel and restaurant sector of a several issues associated with the inability to satisfy the needs of citizens with disabilities. The main purpose of this scientific paper is to determine the main directions of innovative development of hotel and restaurant business enterprises that can improve the service for people with disabilities in these enterprises. The basis of the methodological approach in this research paper is a combination of methods of systematic analysis and method of statistical research. In the course of scientific research, results were obtained that indicate the need for a comprehensive solution to the problem of introducing innovative technologies in the service sector of the hotel and restaurant complex for people with disabilities, and the innovative innovations under consideration should affect all stages of servicing such customers – from the time of their arrival to restaurant or hotel, before entry, accommodation, and subsequent customer service. The results of this scientific study clearly demonstrate that the introduction of this kind of innovation not only has a positive effect on the image of the enterprise that provides them, but also favorably distinguishes it from competitors, which, in turn, determines the prospects for increasing the total number of customers and, as a result, increasing profitability of the enterprise as a whole.
Keywords:
Service Business; Disability; Innovative Development; Enterprise; Device.
JEL Codes:
M10, O1, J14.
How to Cite:
Olha Zviahintseva, Andriy Matviyenko, Svitlana Matviyenko, Svitlana Pylypenko and Yevgen Diiev. Innovations in the Service Sector in the Hotel and Restaurant Business for People with Disabilities. [ref]: vol.20.2022. available at: https://refpress.org/ref-vol20-a140/
Licensee REF Press This is an open access article licensed under the terms of the Creative Commons Attribution Non-Commercial License (http://creativecommons.org/licenses/by-nc/3.0/) which permits unrestricted, non-commercial use, distribution and reproduction in any medium, provided the work is properly cited.