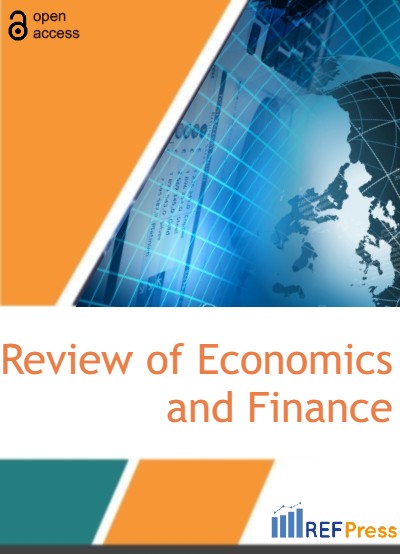 Innovative Incentives of the Tourism Industry in the Period of Post Conflict Reconstruction of Ukraine
(Pages 1237-1248)
Natalia Trusova1,*, Sergiy Tsviliy2, Denys Mykhailyk3, Viktoriia Ogloblina4 and Tetiana Marusei5
1Department of Finance, Accounting and Taxation, Dmytro Motornyi Tavria State Agrotechnological University, Zaporizhzhia, Ukraine.
2Department of Tourism, Hotel and Restaurant Business, "Zaporizhzhia Polytechnic" National University, Zaporizhzhia, Ukraine.
3Department of International Relations, Management and Administration, Zaporizhzhia Institute of Economics and Information Technologies, Zaporizhzhia, Ukraine.
4Department of Information Economy, Entrepreneurship and Finance, Zaporizhzhia National University, Zaporizhzhia, Ukraine.
5Department of Tourism and Hotel-Restaurant Business, Kamianets-Podіlskyi National Ivan Ohiienko University, Kamianets Podilskyi, Ukraine.
DOI: https://doi.org/10.55365/1923.x2022.20.136
Abstract:
A relevance of the study is that the matrix of the post-conflict recovery of the tourism industry was built by the group of donor entities and aggressor entities that have a positive and negative impact on the settlement of dangerous situations in the state with changes in the priority of implementing the scale of innovative measures. The purpose of the article is to examine the innovative incentives of the tourism industry in the period of post-conflict reconstruction of Ukraine. A methodical approach to the assessment of the priority incentives of the tourism sphere during the post-conflict reconstruction of the state was developed and presented. It is established that the recovery of the tourism industry is determined by the scale of losses, the level of financial and investment potential of the state and its donors, as well as the levers of regulation of innovation potential. The main condition for the existence of an innovatively oriented tourism system in the country's regions is the innovative potential. The innovative potential is precisely the factor that gives impetus to the choice and implementation of innovations in the tourism industry. The forecast rate of growth of the volume of investment costs for the research of scientific and modernized developments in the tourism industry by organizations of the entrepreneurial, public sector, as well as the sphere of higher education is determined.
Keywords:
Innovative Potential; Tourist Enterprises; Tourist Brand; Expenses; Profitability.
JEL Codes:
R53, G32, M21.
How to Cite:
Natalia Trusova, Sergiy Tsviliy, Denys Mykhailyk, Viktoriia Ogloblina and Tetiana Marusei. Innovative Incentives of the Tourism Industry in the Period of PostConflict Reconstruction of Ukraine. [ref]: vol.20.2022. available at: https://refpress.org/ref-vol20-a136/
Licensee REF Press This is an open access article licensed under the terms of the Creative Commons Attribution Non-Commercial License (http://creativecommons.org/licenses/by-nc/3.0/) which permits unrestricted, non-commercial use, distribution and reproduction in any medium, provided the work is properly cited.