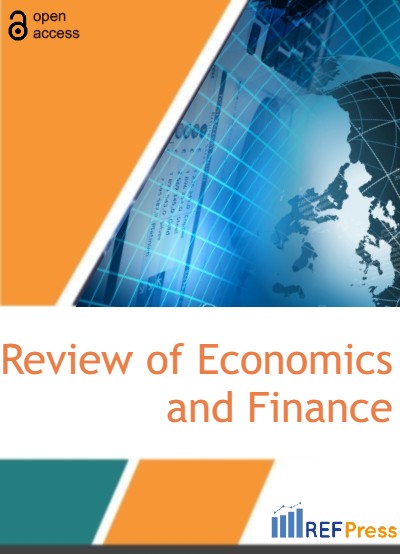 Socio-Economic Factors Determining Crime of Legal Entities in Ukraine
(Pages 1206-1212)
Danylo A. Skoromnyi*
Department of Criminal Law and Criminology, Odesa State University of Internal Affairs, Odesa, Ukraine.
DOI: https://doi.org/10.55365/1923.x2022.20.133
Abstract:
The present-day development of Ukraine and its aspiration for European integration require sweeping reforms and decisions in many areas of life of the state. The area of criminal law is no exception, where one of the innovations has been the introduction of the institution of criminal law measures against legal entities. The relevance of this subject lies in determining the main factors of commitment of crimes by legal entities, as well as the study of the introduction of the institution of criminal liability of legal entities. The main objectives of this article are to study the main socio-economic factors determining crime of legal entities in Ukraine; to define the concept of "determination of crime" and components of this concept; to study the development of the institution of criminal liability of legal entities in accordance with Ukrainian and international law. The methods used to study this subject include: dialectical method, law cognition method, comparative law method, formal law method, historical method, hermeneutic method, structural-functional method, etc. In the course of the study, the concept of "crime determination" was defined and its main components were determined, the primary causes and conditions of commitment of crimes by legal entities were researched, the peculiarities of bringing legal entities (their authorized representatives) to criminal liability under Ukrainian and international legislation were established, and the main criminal law measures were determined.
Keywords:
Criminal Law Measures; Legal Entity; Authorized Representative; Legislation; Legal System.
JEL Codes:
K00; K14.
How to Cite:
Danylo A. Skoromnyi. Socio-Economic Factors Determining Crime of Legal Entities in Ukraine. [ref]: vol.20.2022. available at: https://refpress.org/ref-vol20-a133/
Licensee REF Press This is an open access article licensed under the terms of the Creative Commons Attribution Non-Commercial License (http://creativecommons.org/licenses/by-nc/3.0/) which permits unrestricted, non-commercial use, distribution and reproduction in any medium, provided the work is properly cited.