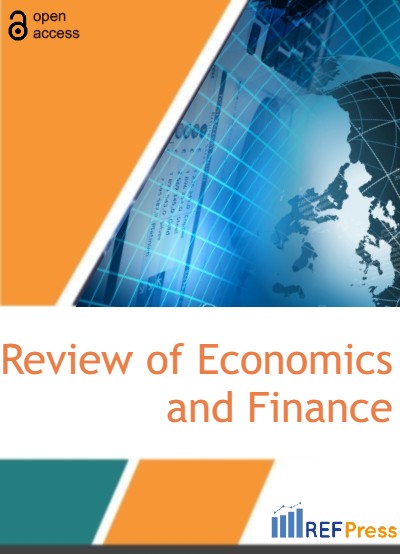 State Financial Inclusion Policy as a Driver of Modernization of the Pension System of Ukraine
(Pages 1150-1163)
Natalia Trusova1,*, Serhii Kostornoi2 and Vita Tebenko3
1Department of Business Consulting and International Tourism, Dmytro Motornyi Tavria State Agrotechnological University, Melitopol, Ukraine.
2Department of Finance, Accounting and Taxation, Dmytro Motornyi Tavria State Agrotechnological University, Melitopol, Ukraine.
3Department of Enterprise, Trade and Exchange Activities, Dmytro Motornyi Tavria State Agrotechnological University, Melitopol, Ukraine.
DOI: https://doi.org/10.55365/1923.x2022.20.129
Abstract:
The article considers the policy of state financial inclusion as a driver of modernization of the pension system of Ukraine. A systematic approach to the regulation of state financial inclusion policy and its indicators has been developed. It is substantiated that financial inclusion in the system analysis of the state pension system is a platform of the general theory of systems, includes a number of interconnected components of the open financial system from the standpoint of allocation of budgetary resources to social needs. It is proved that the systemic approaches to the use of the methodological paradigm of financial inclusion in the pension system focuses on various aspects of the budget financing process. Models of pension systems and methods of the World Bank according to the levels of pension provision are presented. The directions of financial inclusion in the state pension system in the context of "state – business – society" and the scheme of optimization of state financing of social programs of the pension system are given. The size of pensioners by types and size of pensions in the regions of Ukraine, the coefficient of replacement of lost income in Europe is analyzed. The total current pension expenditures from GDP in European countries are estimated. The scheme of actuarial calculations of pension provision in the state financial inclusion of the pension system for short-, medium- and long-term periods is proposed.
Keywords:
State Financial Inclusion, Pension Provision, Pension Payments, Social Needs Of The Population, Financial Resources.
JEL Codes:
H55; J38; H75.
How to Cite:
Natalia Trusova, Serhii Kostornoi and Vita Tebenko. State Financial Inclusion Policy as a Driver of Modernization of the Pension System of Ukraine. [ref]: vol.20.2022. available at: https://refpress.org/ref-vol20-a129/
Licensee REF Press This is an open access article licensed under the terms of the Creative Commons Attribution Non-Commercial License (http://creativecommons.org/licenses/by-nc/3.0/) which permits unrestricted, non-commercial use, distribution and reproduction in any medium, provided the work is properly cited.