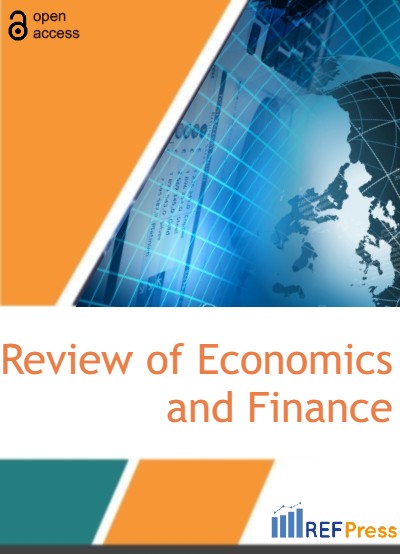 Application and Development Trends of Digital Technologies in Modern Production Management
(Pages 1117-1124)
Ningjun Deng and Shankar Chelliah*
School of Management, Universiti Sains Malaysia, Pulau Penang, Malaysia.
DOI: https://doi.org/10.55365/1923.x2022.20.125
Abstract:
The study relevance is due to the fact that the global digitalisation process has affected all areas of society life. Hence, this article is aimed at revealing topical issues related to the application and development trends of digital technologies in modern production management in Malaysia. The study purpose is to identify the main modernised technologies applicable at various enterprises in Malaysia, to analyse their impact on the entire production management process. The main tasks were solved for this: the key requirements for modern digital technologies at enterprises were analysed, the current state of entrepreneurship in Malaysia as a whole was characterised, and the methods for improving the management process at enterprises were suggested. The main study areas are predetermined by the insufficiency of theoretical and methodological development of this issue, its increasing practical significance. The leading method for studying this problem is the analysis of the most popular and effective digital management technologies, determining the need for their synthesis in the management process, and analysing the prospects for the digital technologies' development in general. The materials of foreign specialists were studied, which make it possible to comprehensively consider the importance of digital technologies introduction into production management in modern conditions. As a result of the study, the main popular digital technologies in the production management industry were considered, based on current trends in this area, scientific materials of popular specialists.
Keywords:
Economy, Digitalisation in Entrepreneurship, Production Processes Digitalisation, Management Decisions, Digital Transformation.
JEL Codes:
Q55; E23; G30.
How to Cite:
Ningjun Deng and Shankar Chelliah. Application and Development Trends of Digital Technologies in Modern Production Management. [ref]: vol.20.2022. available at: https://refpress.org/ref-vol20-a125/
Licensee REF Press This is an open access article licensed under the terms of the Creative Commons Attribution Non-Commercial License (http://creativecommons.org/licenses/by-nc/3.0/) which permits unrestricted, non-commercial use, distribution and reproduction in any medium, provided the work is properly cited.