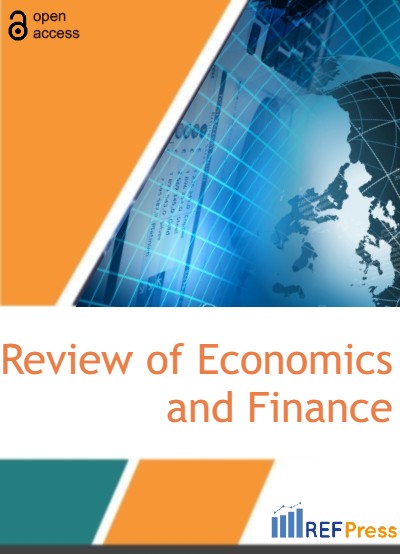 Economic Developments and Employment Growth Policy after the War in Kosovo
(Pages 1109-1116)
Burhan Reshat Rexhepi and Burim Isa Berisha*
Department of Business Administration and Economics, University of Business and Technology, Prishtine, Republic of Kosovo.
DOI: https://doi.org/10.55365/1923.x2022.20.124
Abstract:
The relevance of this study lies in the fact that one of the economic problems that has been the main one in Kosovo for many years is unemployment. Kosovo is the most underdeveloped country in Europe. Gross national product per capita is close to 2.000 euros, which is the lowest compared to the average value of the gross national product of the countries of the region, namely half of the average value of these countries. The purpose of this study was to analyse the main economic factors that influence the growth of unemployment rates and the dynamics of the country's economic development, as well as to consider the employment growth policy and its impact on economic parameters in Kosovo. To fulfil this purpose, the following methods were used: comparative, systemic, statistical, and economic. The results of the study determined that to solve major economic issues, it is critical to meet certain parameters, such as creating a national strategy aimed at economic growth, high productivity and competitiveness, creating a stimulating investment climate, creating an export promotion policy, which would reduce the trade deficit, enable a more efficient use of natural, human, and monetary resources.
Keywords:
Unemployment; Economic Growth; Poverty; Investment; Trade Deficit; Transition Economy; Competitiveness.
JEL Codes:
J01; O1; O10.
How to Cite:
Burhan Reshat Rexhepi and Burim Isa Berisha. Economic Developments and Employment Growth Policy after the War in Kosovo. [ref]: vol.20.2022. available at: https://refpress.org/ref-vol20-a124/
Licensee REF Press This is an open access article licensed under the terms of the Creative Commons Attribution Non-Commercial License (http://creativecommons.org/licenses/by-nc/3.0/) which permits unrestricted, non-commercial use, distribution and reproduction in any medium, provided the work is properly cited.