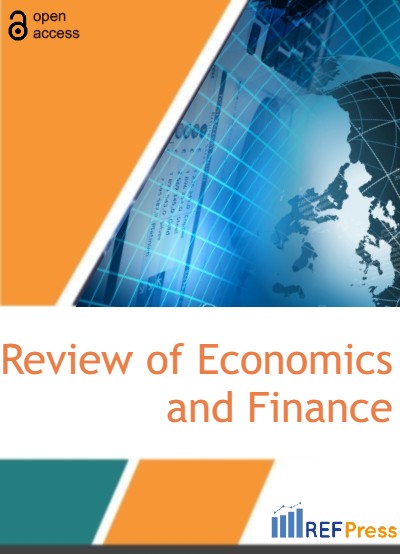 Internal Economic Activities of the Bank
(Pages 1085-1093)
Andrii Meshcheriakov1,*, Olena Shevtsova2, Luydmila Novikova1, Natalia Arkhireiska1 and Iryna Panaseyko1
1Department of Finance, Banking and Insurance, University of Customs and Finance, Dnipro, Ukraine.
2Department of Finance, Banking and Insurance, Oles Honchar Dnipro National University, Dnirpo, Ukraine.
DOI: https://doi.org/10.55365/1923.x2022.20.121
Abstract:
The relevance of the subject of scientific research lies in the need to form a new approach to the definition of the concept of internal economy of the bank. The purpose of this research is to consider the main component of the cost of a bank's interest-bearing products, such as the cost of paying a portfolio of liabilities. This scientific research uses methods of statistical analysis of data obtained during the practical application of the "General fund of financial resources" model and an analytical study of the general dynamics of the distribution of interest expenses of interbank lending units within the bank, as well as the direction of financial flows directly within the bank. Results were obtained that indicate the need to comply with the basic principles for determining resource sources at all stages of the formation of banks' assets and liabilities in the process of implementing their internal economic activities, as well as clearly demonstrating the effectiveness of the application of bank asset and liability management models. In addition, there has been formed an example of an objective scientific approach to the problems of functioning of the banking asset and liability management system in case of any changes in the external economic situation, as well as assessing the actual cost of banking products in the current economic situation.
Keywords:
Banking; Economic Activities; Commercial Bank; Money; Financial Market; Economy.
JEL Codes:
E5; E50.
How to Cite:
Andrii Meshcheriakov, Olena Shevtsova, Luydmila Novikova, Natalia Arkhireiska and Iryna Panaseyko. Internal Economic Activities of the Bank. [ref]: vol.20.2022. available at: https://refpress.org/ref-vol20-a121/
Licensee REF Press This is an open access article licensed under the terms of the Creative Commons Attribution Non-Commercial License (http://creativecommons.org/licenses/by-nc/3.0/) which permits unrestricted, non-commercial use, distribution and reproduction in any medium, provided the work is properly cited.