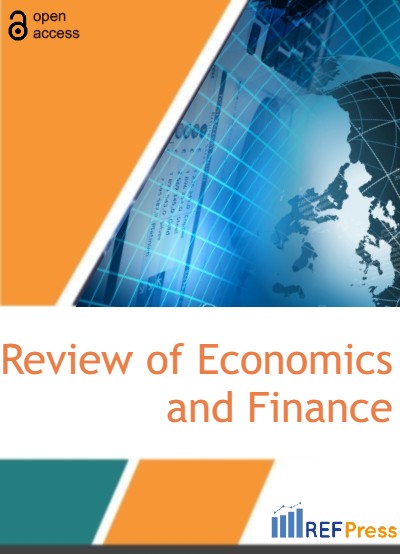 Organisational and Economic Tools for Managing Investment Programmes Involving Construction Enterprises Through Digitalisation
(Pages 1060-1066)
Viktoriya Tytok1,*, Olena Emelianova2, Oleksandr Galinsky2, Nadiia Lysytsia1 and Mykhailo Malykhin2
1Department of Construction Economics, Kyiv National University of Construction and Architecture, Kyiv, Ukraine.
2Department of Organization and Construction Management, Kyiv National University of Construction and Architecture, Kyiv, Ukraine.
DOI: https://doi.org/10.55365/1923.x2022.20.118
Abstract:
In the current realities of business development, internal processes management plays a particularly important role in accomplishing the goals set. With the rapid development of technology, the trend among businesses has been to go digital, i. e. using more and more technology in the operation of the company, to increase management efficiency. Thus, it remains relevant to reflect on how governance and business organisation models have changed or may change, as a result of this process. It was decided to focus on companies in the construction sector and to illustrate the special features of their digitalisation. Thus, the main purpose of this study is to analyse the organisational and economic management tools in the construction industry based on digitalisation methods and the introduction of technologies into the company's operational processes. Analysis was the main method used in the study, as the authors referred to a wide range of sources of information, mainly articles by academics, and drew conclusions on the basis of the processed data. The authors conclude that modern developments in construction companies and their transition to digitalisation have had a significant impact on project delivery. Digital technology allows decision-making
Keywords:
Construction Sector; Investment; Entrepreneurship; Management; Technology.
JEL Codes:
R53, G32, M21.
How to Cite:
Viktoriya Tytok, Olena Emelianova, Oleksandr Galinsky, Nadiia Lysytsia and Mykhailo Malykhin. Organisational and Economic Tools for Managing Investment Programmes Involving Construction Enterprises Through Digitalisation. [ref]: vol.20.2022. available at: https://refpress.org/ref-vol20-a118/
Licensee REF Press This is an open access article licensed under the terms of the Creative Commons Attribution Non-Commercial License (http://creativecommons.org/licenses/by-nc/3.0/) which permits unrestricted, non-commercial use, distribution and reproduction in any medium, provided the work is properly cited.