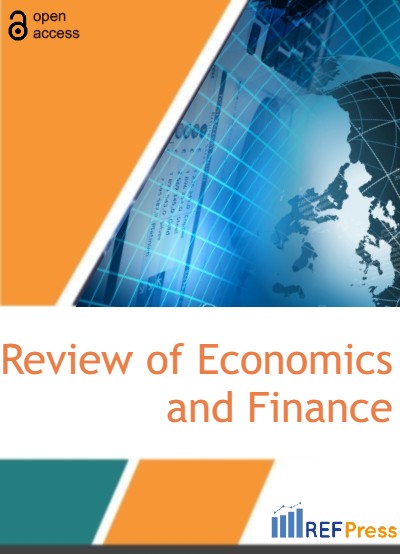 Assessment of the State of the Entertainment Services Market Under Covid-19 Restrictive Measures
(Pages 1017-1025)
Bokhodir Isroilov1,*, Bozor Tukhliev2, Boburshoh Ibragimov3, Mokhigul Kutbitdinova4 and Almaz Sandy5
1Department of Financial Analysis and Auditing, Tashkent State University of Economics, Tashkent, Republic of Uzbekistan
2Department of Taxes and Insurance, Tashkent State University of Economics, Tashkent, Republic of Uzbekistan
3Department of Taxes and Taxation, Tashkent Institute of Finance, Tashkent, Republic of Uzbekistan
4Department of Management and Marketing, Tashkent State University of Economics, Tashkent, Republic of Uzbekistan
5School of Business Administration, Al Akhawayn University, Ifrane, Kingdom of Morocco
DOI: https://doi.org/10.55365/1923.x2022.20.113
Abstract:
The relevance of this study lies in the fact that the growth of the entertainment services market as an industry worldwide suggests that it will continue to develop, despite the restrictive measures introduced due to the COVID-19 pandemic. The market that provides entertainment services is considered as a complex of interrelated socio-economic, legal, and organisational relations between the consumer and producers of entertainment-related services in purchase and sale. The demand and supply are crucial and topical features of this market since they enable communication between the seller and the consumer of entertainment-related services. The need for such services is directly dependent on a number of factors, such as the availability of free time, the level of solvency of residents of the country, seasonality, consumer preferences, etc. The purpose of the study is to conduct a summary analysis of the state of the entertainment services market in the conditions of the imposed anti-covid measures and to propose recommendations that can improve the performance of the main activities of the entertainment services market. The following methods were used in the study: analysis, synthesis, comparison, and economic and statistical analysis. The results obtained allow assessing the state of the entertainment services market during the period of restrictive anticovid measures and identifying those areas of activity of the entertainment services market that are currently the most promising in terms of subsequent development.
Keywords:
Entertainment Industry; Pandemic; Creative Industry; Cinema; Concert and Music Industry.
JEL Codes:
A11; B40
How to Cite:
Bokhodir Isroilov, Bozor Tukhliev, Boburshoh Ibragimov, Mokhigul Kutbitdinova and Almaz Sandy. Assessment of the State of the Entertainment Services Market Under Covid-19 Restrictive Measures. [ref]: vol.20.2022. available at: https://refpress.org/ref-vol20-a113/
Licensee REF Press This is an open access article licensed under the terms of the Creative Commons Attribution Non-Commercial License (http://creativecommons.org/licenses/by-nc/3.0/) which permits unrestricted, non-commercial use, distribution and reproduction in any medium, provided the work is properly cited.