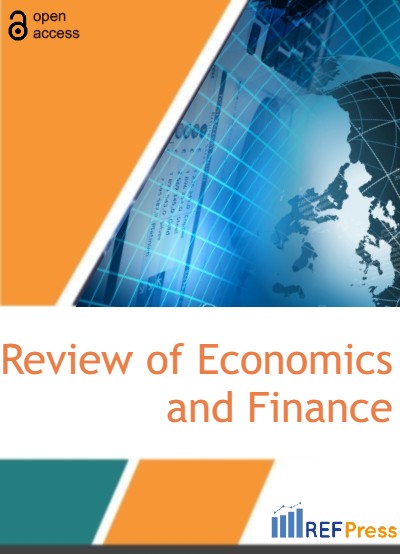 Judicial Jurisdiction of Consideration of Cases on Administrative Offences in the Field of Finance and Monitoring of their Implementation
(Pages 1009-1016)
Oleksii Ostapenko1,*, Leontii Chystokletov1,*, Oleksandra Khytra2, Leonid Ostapenko3 and Valerii Shyshko4
1Department of Administrative and Informational Law, Institute of Law, Psychology and Innovative Education, National University "Lviv Polytechnic", Lviv, Ukraine.
2Department of Administrative Law and Administrative Procedure, Lviv State University of Internal Affairs, Lviv, Ukraine.
3Department of Civil Law and Procedure, Institute of Law, Psychology and Innovative Education, National University "Lviv Polytechnic", Lviv, Ukraine.
4Department of the Theory, Constitutional and Private Law, Lviv State University of Internal Affairs, Lviv, Ukraine.
DOI: https://doi.org/10.55365/1923.x2022.20.112
Abstract:
Taking into consideration the rapid growth of administrative and criminal offenses in financial activities, criminal attempts to affect negatively development of the state in the economy and finance segment, negative trends in the detection and investigation of financial offenses indicate their low level and the balance of non-investigation, which have increased significantly compared to previous years. The purpose of the study is to analyze and summarize the administrative and jurisdictional powers of courts (judges) related to the monitoring and control of proceedings in cases of administrative offences in financial sphere. During the work, the main research methods were analysis, synthesis, comparison and in-depth research of normative legal acts of Ukraine related to this topic. The result of the study is a full-fledged analysis of the legislative, regulatory and legal framework of Ukraine regarding judicial jurisdiction over cases of administrative offenses in the financial sphere, and monitoring their implementation. Thanks to the study of the literature on this topic, the peculiarities of handling cases of administrative offenses, the interaction of law enforcement agencies were discovered, and the conclusion was made that the implementation of the principle of the rule of law and legality to protect the rights, freedoms and legitimate interests of the individual, society and the state was a real method of influencing the sphere of finance.
Keywords:
Administrative Proceedings, Financial Sphere, Competence, Jurisdiction, Court Powers, Judicial Control.
JEL Codes:
K10; F65; G3.
How to Cite:
Oleksii Ostapenko, Leontii Chystokletov, Oleksandra Khytra, Leonid Ostapenko and Valerii Shyshko. Judicial Jurisdiction of Consideration of Cases on Administrative Offences in the Field of Finance and Monitoring of their Implementation. [ref]: vol.20.2022. available at: https://refpress.org/ref-vol20-a112/
Licensee REF Press This is an open access article licensed under the terms of the Creative Commons Attribution Non-Commercial License (http://creativecommons.org/licenses/by-nc/3.0/) which permits unrestricted, non-commercial use, distribution and reproduction in any medium, provided the work is properly cited.