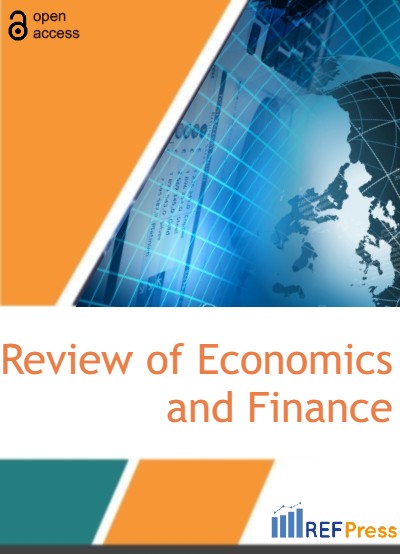 How the Rules of no.11/POJK.03/2020 Banking Restructuring Policy Improve Financial Performance? (Empirical Study of Islamic Banks in Indonesia)
(Pages 895-901)
Sri Wahyuni1*, Pujiharto2 and Erna Handayani3
1Faculty of Economics and Business, Department of Accounting, Universitas Muhammadiyah Purwokerto, Indonesia.
2Faculty of Agriculture, Department of Agribusiness, Universitas Muhammadiyah Purwokerto, Indonesia.
3Faculty of Economics and Business, Department of Management, Universitas Muhammadiyah Purwokerto, Indonesia.
DOI: https://doi.org/10.55365/1923.x2022.20.101
Abstract:
The Covid-19 pandemic has significantly impacted the economy, including the banking industry. The impact on the banking industry is a decline in the health of banks. One form of bank soundness assessment can be seen from the movement of financial ratios, including Non-Performing Financing (NPF), Capital Adequacy Ratio (CAR), Return on Assets (RoA), and Operational Expenditure to Operating Income (BOPO), and Financing to Deposits Ratio (FDR). This study aimed to examine the impact of the implementation of banking restructuring policies on the financial performance of Islamic Commercial Banks in Indonesia. This study used an observation period of 36 months, calculated 1 year before and after the implementation of rules No.11/POJK.03/2020. The sampling method used purposive sampling with 119 observational data samples. Hypothesis testing used the independent MannWhitney t-test since the data were not normally distributed. The results showed that the banking restructuring policy could only improve the bank's financial performance, namely CAR and FDR, but not the ratio of NPF, ROA, and BOPO. The contribution of this study can be used as one of the basics for assessing the effectiveness of implementing government policies.
Keywords:
Banking restructuring, Rules No.11/POJK.03/2020, Financial performance, Islamic banking.
JEL Classification:
G2, G21, G32.
How to Cite:
Sri Wahyuni, Pujiharto and Erna Handayani. How the Rules of no.11/POJK.03/2020 Banking Restructuring Policy Improve Financial Performance? (Empirical Study of Islamic Banks in Indonesia). [ref]: vol.20.2022. available at: https://refpress.org/ref-vol20-a101/
Licensee REF Press This is an open access article licensed under the terms of the Creative Commons Attribution Non-Commercial License (http://creativecommons.org/licenses/by-nc/3.0/) which permits unrestricted, non-commercial use, distribution and reproduction in any medium, provided the work is properly cited.